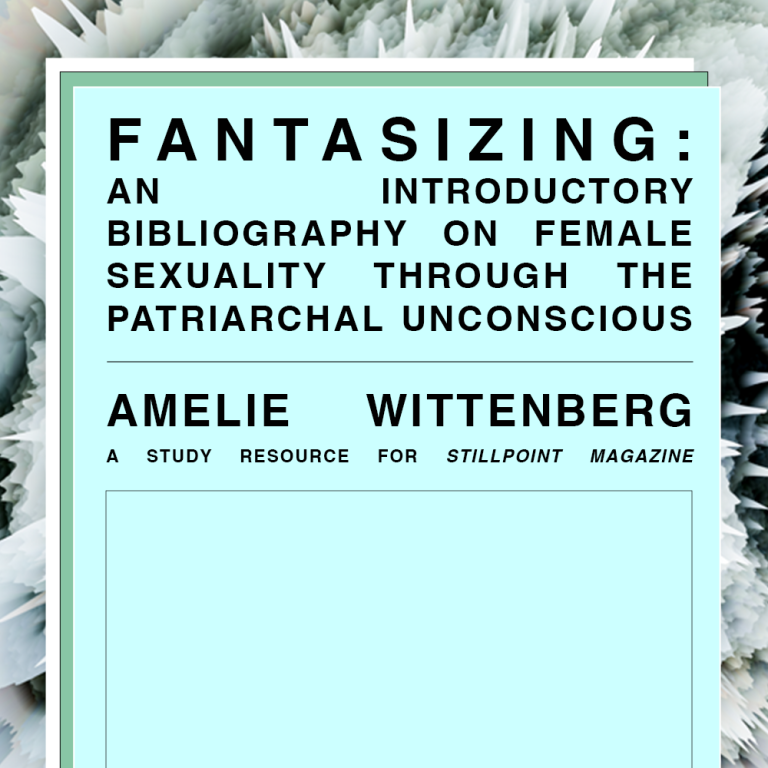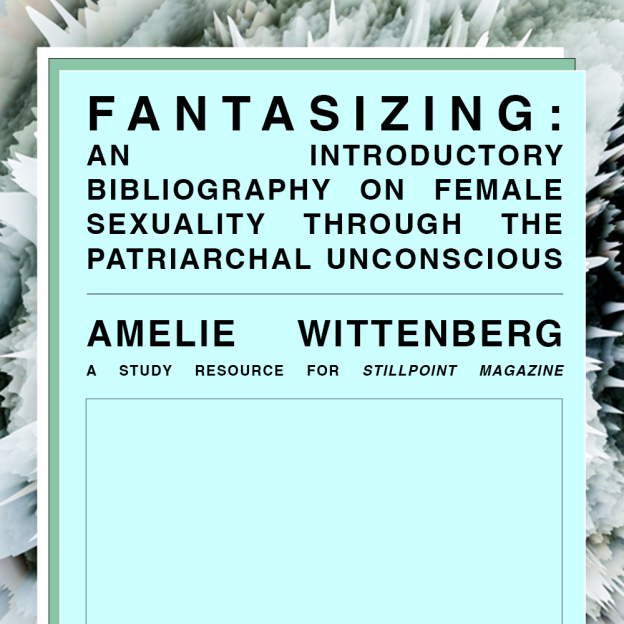 Fantasizing
by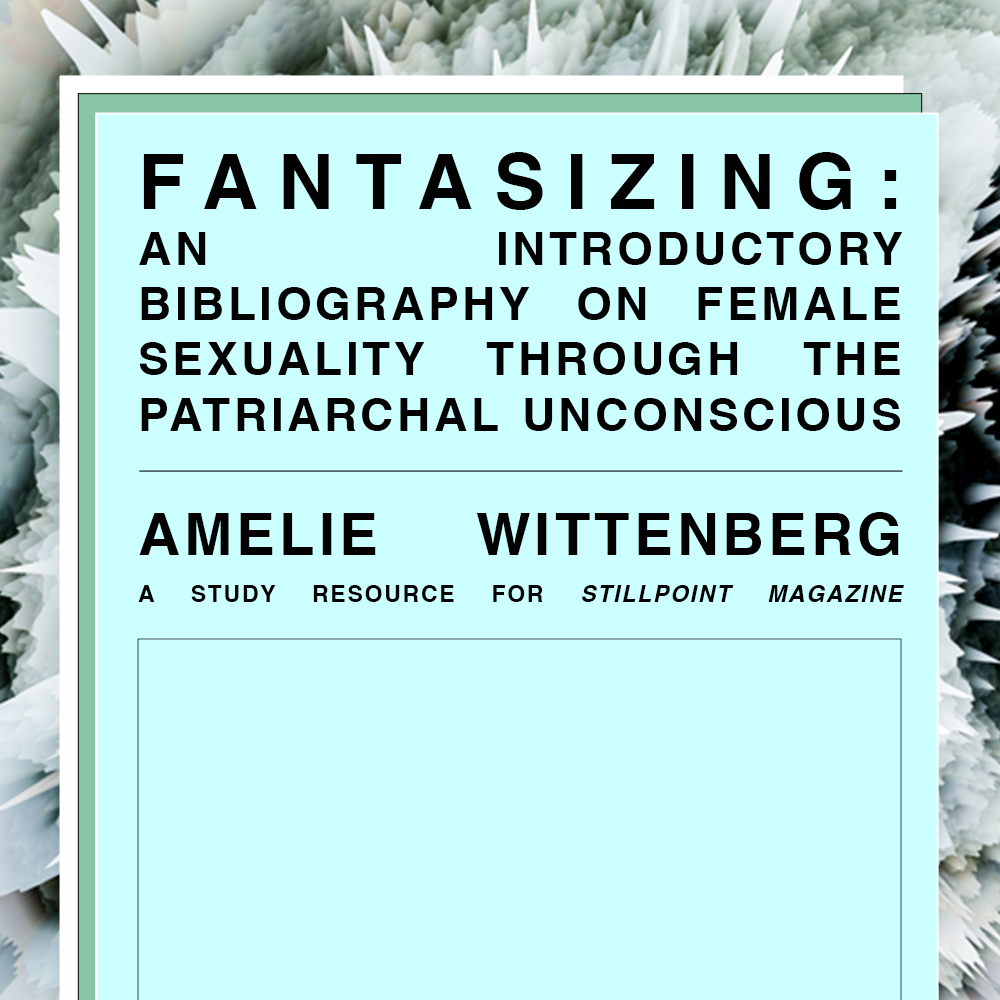 An annotated bibliography on female sexuality through the patriarchal unconscious. Compiled and annotated by Amelie Wittenberg.
Contents:
Introduction
Fantasy and the Origins of Sexuality — Jean Laplanche & J. B. Pontalis
The Queerness of the Drive — Teresa de Lauretiz
Discussion Of Green's "Melanie Klein & The Black Mammy: An Exploration of the Influence Of The Mammy Stereotype on Klein's Maternal and its Contribution To The 'Whiteness' of Psychoanalysis" — Andrew Asibong
Confusion of Tongues Between Adults and the Child — Sándor Ferenczi
Therapy of Sexual Dysfunctions — Volkmar H. Sigusch
Loving Subjects: Narratives of Female Desire — Doreen D'Cruz
Penis Envy and Other Bad Feelings: The Emotional Costs of Everyday Life — Mari Ruti
---
AMELIE WITTENBERG
Amelie Wittenberg is currently getting her second degree in psychology at the International Psychoanalytic University Berlin with a previous degree in Cultural Studies. She is interested in applying interdisciplinary questions on current social issues to the clinical context. She is currently an intern at Stillpoint Magazine (2020).