with L'ALTRO CIELO (DREAM WARRIOR) (PTII)
---
artworks by KLAUS CAPRA
The crashing vessels jolt me out of sleep yet again, to the dingy glow of a yellow bulb on the pale blue wall who knows all of my secrets. If you look hard enough at the wall by my bed, a door appears, like the one from Narnia. I close it shut behind me and voila! The screams, the screeches, and the sobs from the kitchen are magically muffled.
This blanket is a cryo-sleep chamber in which I lock myself till dawn, when the capsule reaches a new planet and the air is fresh and pink without any notes of whiskey in it. I wish to stay on this new planet for a time longer than I usually do. I call it Krypton, although the name's unoriginal, because the planet makes me feel strong—like Superman. But grandma tells me I don't get to live on this planet, at least not yet, and that a lot of it depends on what Mama chooses to do with Papa. Until then, I am just Clark Kent.
---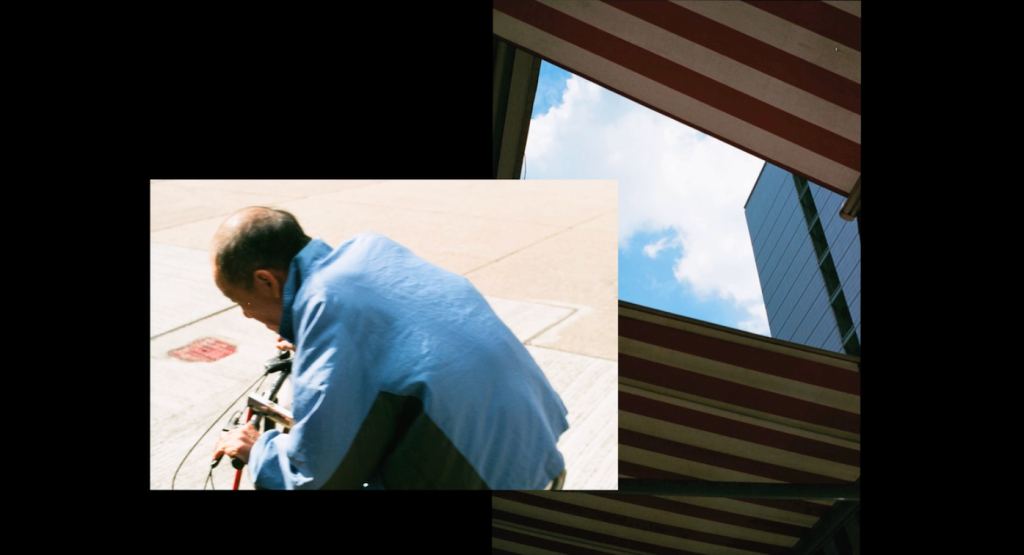 L'ALTRO CIELO (DREAM WARRIOR) (PTII)
An assemblage of the artist's ongoing multimedia project L'altro Cielo (Italian for "The Other Sky"), concerning itself with the collisions of history and contemporaneity, and the effect of the flow of time on the ephemeral reality in two of the most contemporary cities in the world, Shanghai and Hong Kong.
Though their curiosity is with the effect of the flow of time on the present day in their surroundings, the work equally considers the complex dualities of time and the impossibility of unraveling such a mystery.
In this way, L'altro Cielo (The Other Sky), inspired by the Western films of John Ford and the short stories of Jorge Luis Borges, is a make-believe approach to reality. It refers to a nostalgia, or a dream of place within a world re-arranging itself, seemingly stretched out of linear space and time.
This collection of still and moving images, created with diverse still and moving image mediums, is simultaneously documentary, and personal essay; the position of the photographer shifts from witness to participant in the post-truth experience of the fluid, amnesiac constructed environment.
View PTI (moving image) of L'altro Cielo featured on stillpointmag.org here.
---
KAUSIK KSK writer
Kausik KSK is a writer based in Hyderabad, India. He takes a keen interest in all things literature and cinema. He's had his work published in journals and magazines including Modern Haiku, Frogpond (Haiku Society of America), The Asahi Shimbun, Under the Basho, Acorn, Failed Haiku, and Maudlin House.
KLAUS CAPRA artist
Klaus Capra is an Italian multimedia artist working on long-term visual essays. He has been living in Shanghai and Hong Kong since 2011.
L'ALTRO CIELO (DREAM WARRIOR) (PTI I): Mixed media collage. View PTI featured on stillpointmag.org here.
© Copyright for all texts published in Stillpoint Magazine are held by the authors thereof, and for all visual artworks by the visual artists thereof, effective from the year of publication. Stillpoint Magazine holds copyright to all additional images, branding, design and supplementary texts across stillpointmag.org as well as in additional social media profiles, digital platforms and print materials. All rights reserved.