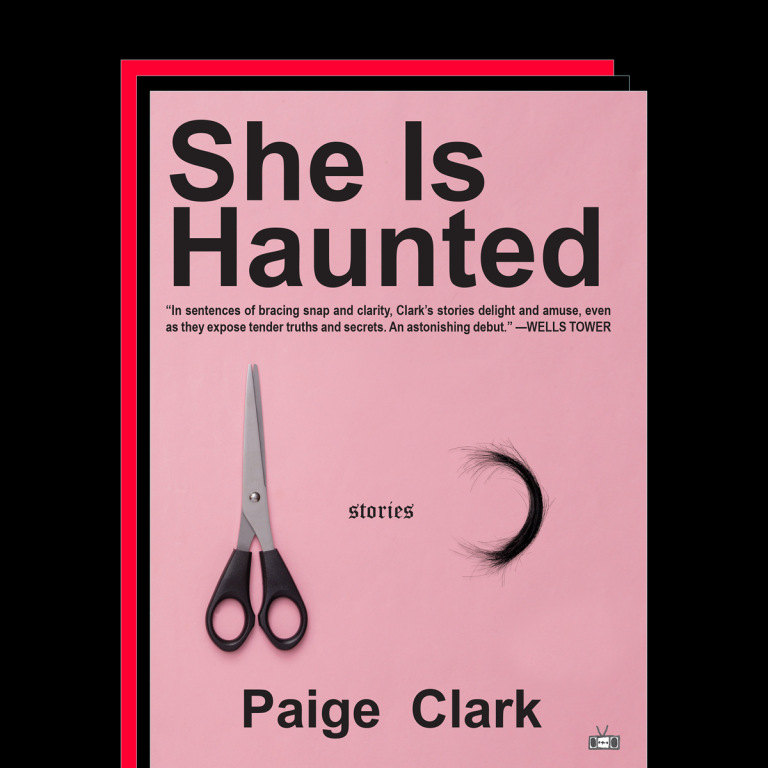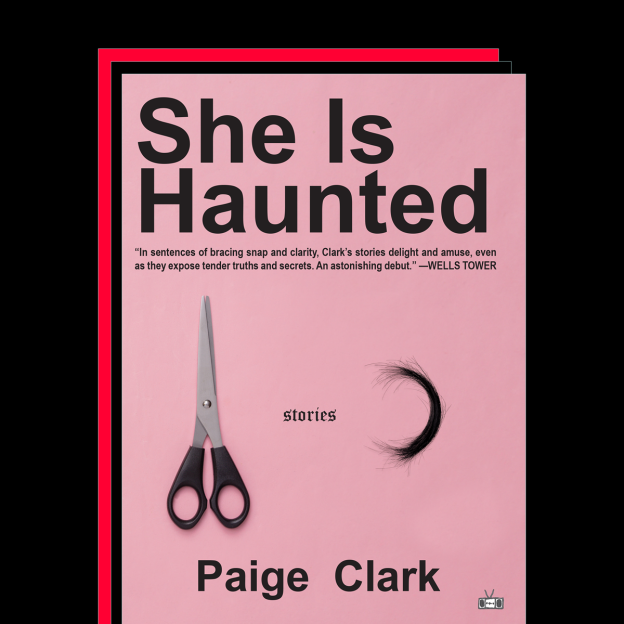 She Is Haunted — Paige Clark
by
In his book Wonderworks, Angus Fletcher, professor of story science at Ohio State University's Project Narrative, refers to satire as "mental novocaine," and as a way for humans to understand "that the greatest cosmic joke is us." This assertion, that humanity is, in itself, laughable, seems to be at the heart of Paige Clark's witty and snappy debut collection, She Is Haunted. Whether the story confronts the supernatural, such as the title piece where a ghost haunts her grieving mother, or whether it is set in a realist world like "Private Eating," where a woman lies about being vegetarian to impress a man, the oftentimes petty judgements of Clark's protagonists encourage the reader to laugh at their own preconceptions of themselves and the world we live in.
Clark's scope ranges from intimate to global. The collection opens with the story, "Elisabeth Kubler-Ross," in which a pregnant woman deals with the personal, bargaining with a God who wants to take her child from her. The story is named after the psychiatrist whose book, On Death and Dying, is about the five stages of grief, and the protagonist of this story literally embodies the bargaining stage. She pleads with God to take her dog, her cat, and even her mother in exchange for allowing her to keep her baby: "The baby will be a lot of work, but my mother, she is easy, I say." However, a more universal backdrop intrudes on these intimate worlds. For example, in the story "In a Room of Chinese Women," while the Chinese American narrator tries to overcome the jealousy she feels towards her husband's old flame (a Chinese Australian woman), the two are confronted by racist graffiti above the local Sichuan restaurant. Also, in passing, the characters mention "shut-downs" and lifted mask mandates. Though these traumatic settings are brought up subtly, their tension often drives the story. Many lives have been lost to disease, and the reminder of racism forms a shadow over the seemingly trivial jealousy between protagonist and old flame. When the two women finally settle into tea and coeng fan in a restaurant filled with Chinese women, the jealousy fades, not only because of their personal connection, but because they have found a safe place where all of the women "talked about the same things women talk about anywhere."
Through satire, Clark's characters attempt to mediate personal trauma in a traumatic world, but it must be mentioned that these stories are not funny. Just as the "old flame" in "In a Room of Chinese Women" tries to lighten the mood with a joke that "even she could not find … funny," Clark's stories often depict attempts at lightheartedness that still cannot wash away the grief. Loss is at the center of many of these stories. In "Times I've Wanted to Be You," the narrator dresses as her passed-on husband, trying to become him: "Eventually, I sport a unibrow and fancy myself exotic and fascinating, a grieving Frieda Kahlo in sportswear." The image should be funny, but the heart of this dress-up is tear jerking.
The stories in She Is Haunted juxtapose humor and tragedy, connection and distance, as well as the personal and the global but the book doesn't offer answers. The endings are often enigmatic. "Gwendolyn Wakes" wonders how you can save other people's love lives while your own is nonexistent. And "Conversations with My Brother about Trees," about a brother and sister moving their mother into a retirement village, wonders if the tree she played in as a child is "saying hello or goodbye." Whether it is the uncertainty of jealousy, grief, racism, or this pandemic trauma, Paige Clark's characters try to temper their pain with lightheartedness, and when that fails, they laugh at themselves. In this way, they invite the reader to laugh as well.
Dr. Fletcher describes the science behind satire:
In the short term, laughing at ourselves releases feel-good neuro-opioids and drops our blood level of cortisol, diminishing stress. And in the long-term, laughing at ourselves reduces anxiety, nurtures emotional resilience, and helps us bond with other people.
Though not all of Paige Clark's stories can be classified as satire, her characters with their foibles are easy to bond with, and to laugh both with and at, as they struggle through the petty and earth-shattering problems of life. Not that life isn't, often, tragic, but more that tragedy is something that humor can help us at least work through, if not overcome. In this current age of climate change, pandemic, and war, Paige Clark's She Is Haunted is a necessary read.
---
NICK GARDNER reviewer
Nick Gardner is a writer, teacher, and recovering addict. He has published one book of poetry, So Marvelously Far (2019), through Crisis Chronicles Press, and his chapbook Decomposed (2017) is published through Cabin Floor Esoterica. His poetry and fiction has appeared in The Atticus Review, Ocean State Review, Fictive Dream, and other journals. In his eighth year of recovery from opioid addiction, his research involves the current drug epidemic as well as alternative recovery methods.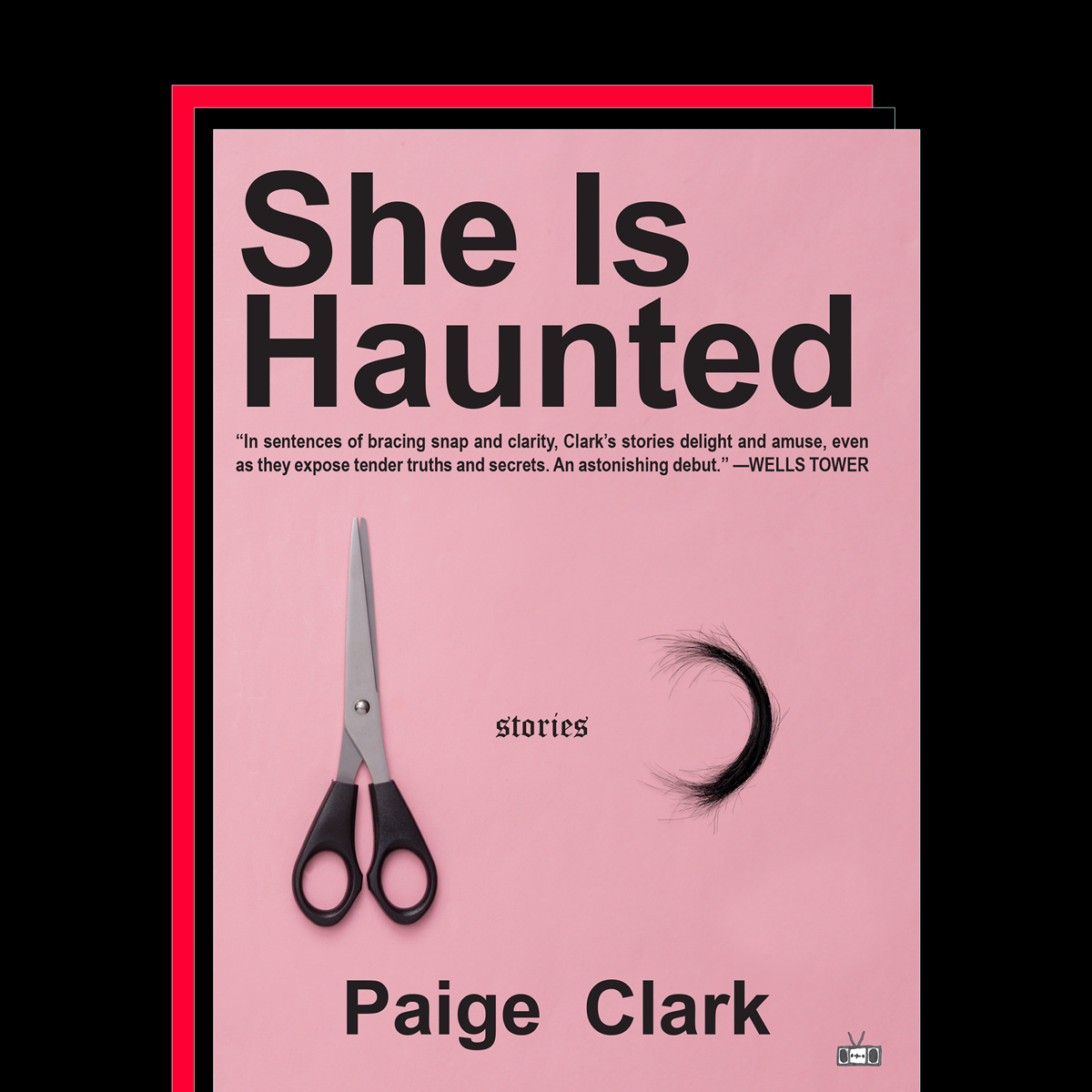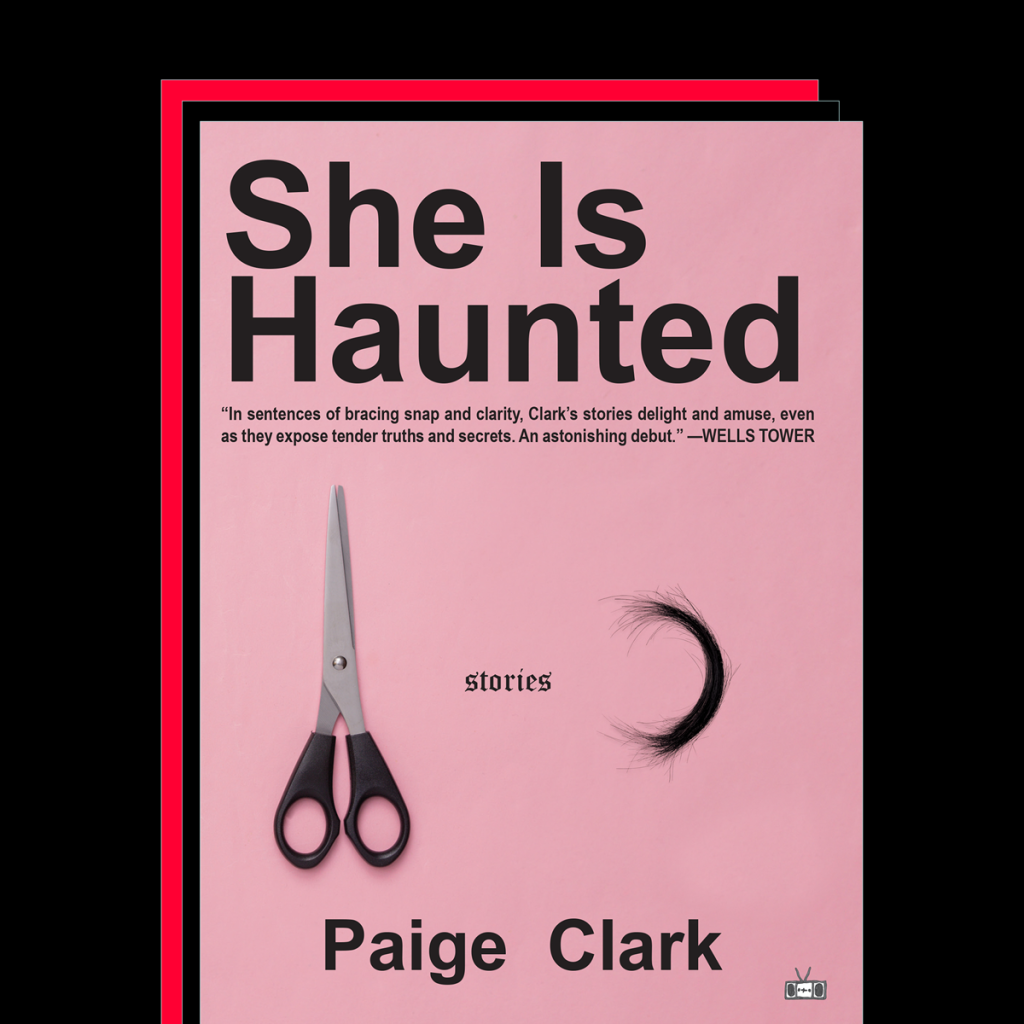 Clark, Paige. She is Haunted. Two Dollar Radio, 2022.
© Copyright for all texts published in Stillpoint Magazine are held by the authors thereof, and for all visual artworks by the visual artists thereof, effective from the year of publication. Stillpoint Magazine holds copyright to all additional images, branding, design and supplementary texts across stillpointmag.org as well as in additional social media profiles, digital platforms and print materials. All rights reserved.