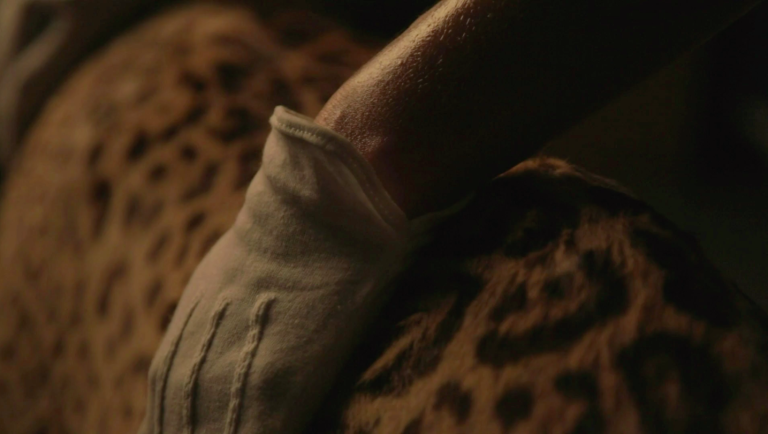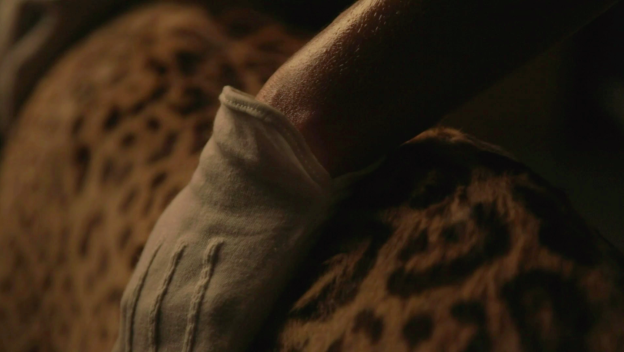 SHOWTIME [the poem also known as SHOWSTOPPER]
with JOSEPHINE AND THE LEOPARD
---
a video by JADE MONTSERRAT & WEBB-ELLIS
it has become a freak show
backspace
it has become a strip show
backspace
it has become a show
showing up here
callous bone and no skin
it has become hazardous
running vulnerable and unarmed
[like this]
it has become surgery
spilling here
it has become ritual
standing here
splitting insides open for you
to grab to microscope
to pick to poke
to make sacrificial
to make Venus
to make Krotoa
to make Eunice Waymon
to make Anaracha
to make Bometa
to make Heed
to make Jadine
to make Sula
to make Pecola
to make Sorrow
to make Beloved
to make token
it has become a cult
this obsession with dead or dancing
[you know what]
it has become witchcraft
this scientific experiment
where [y]
does [x] on [you know who]
it has become spectacle
this anthropological [you know what]
this QnA
this gathering
where [you know who] shows up
and takes all the seats
and all the photographs
and asks all the questions
and hogs all the microphones
and cries all the tears
and strangles all the air
it has become old and familiar
this performance
this cycle
where you take take take
take take take take take take
take take take take take take
take take take take take take
backspace
steal.
---
KOLEKA PUTUMA writer
Koleka Putuma is an award-winning poet, playwright and theatre director. Her bestselling debut collection of poems Collective Amnesia has sold over 5000 copies and was awarded the 2018 Glenna Luschei Prize for African Poetry. The collection was also named 2017 book of the year by The City Press and one of the best books of 2017 by The Sunday Times and Quartz Africa. Putuma was shortlisted as one of four finalists for the Rolex Mentor and Protégé Arts Initiative for Theatre. She is a Forbes Africa Under 30 Honoree, and recipient of the Imbewu Trust Scribe Playwrighting Award, amongst others.
JADE MONTSERRAT artist
Jade Montserrat is an artist based in Scarborough, England. She is the recipient of the Stuart Hall Foundation Scholarship which supports her PhD (via MPhil) at IBAR, UCLan, and the development of her work from her black diasporic perspective in the North of England. Jade works through performance, drawing, painting, film, installation, sculpture, print and text.
WEBB-ELLIS filmmakers
Webb-Ellis are Caitlin and Andrew Webb-Ellis. You can learn more about their collaborative filmmaking projects here.
JOSEPHINE AND THE LEOPARD (2014): Video with sound, 6:00min.
© Copyright for all texts published in Stillpoint Magazine are held by the authors thereof, and for all visual artworks by the visual artists thereof, effective from the year of publication. Stillpoint Magazine holds copyright to all additional images, branding, design and supplementary texts across stillpointmag.org as well as in additional social media profiles, digital platforms and print materials. All rights reserved.