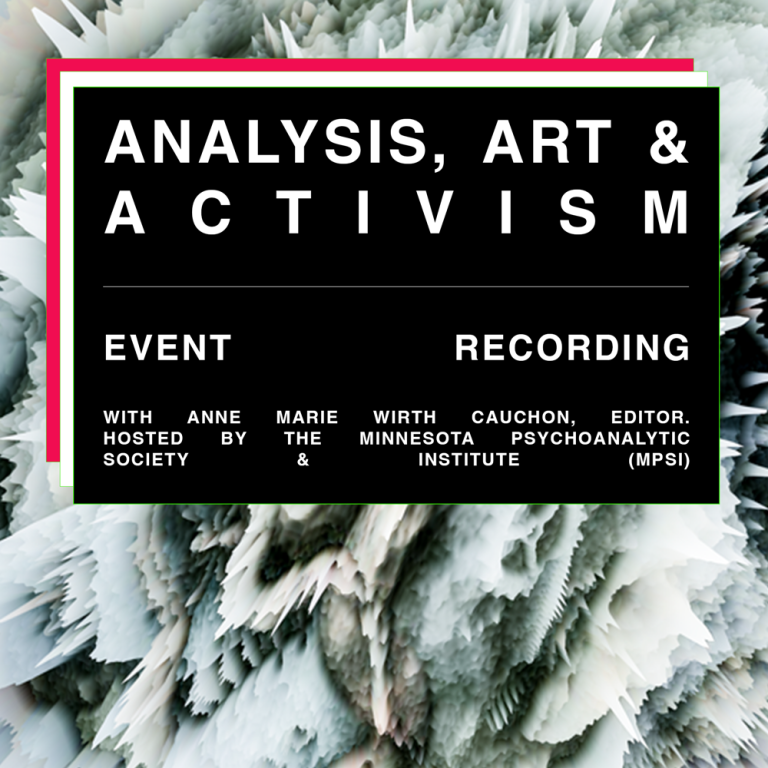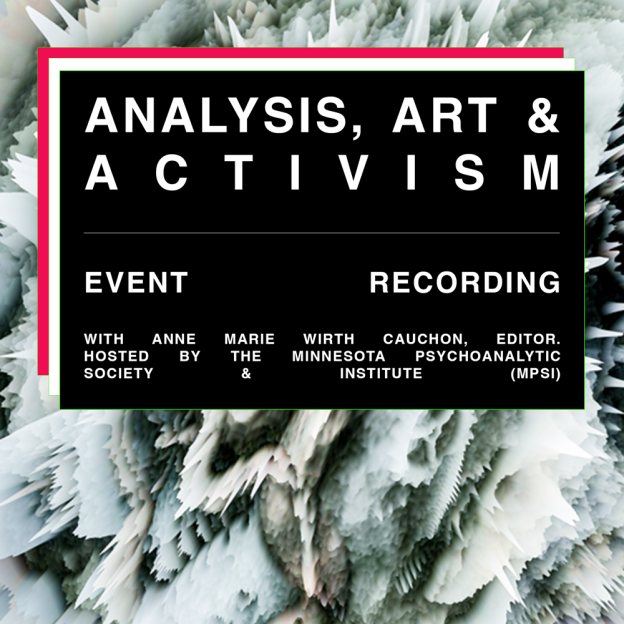 Analysis, Art & Activism
by
In March 2022, Stillpoint Magazine's Editor Anne Marie joined the Minnesota Psychoanalytic Society and Institute (MPSI) to discuss Stillpoint Magazine itself as the object of analysis.
In her remarks, Anne Marie talks about the ways that juxtaposing visual artwork and texts can offer unique expression of psychoanalysis, especially its transformative potentials.
She takes an essay—"The Tenderness of the Cut" by Vanessa Sinclair—and a video artwork—Sheer–Naked–Aggression by Sophie Hoyle—published together in Issue 009: TENDER, and explores the value in their being placed alongside each other.
---
ANNE MARIE WIRTH CAUCHON editor-in-chief
Anne Marie Wirth Cauchon, PhD. is co-founder and Editor-in-Chief of Stillpoint Magazine, Creative Director of PrairieCare Institute's Center for Applied Psychoanalysis, the mother of two, holds a PhD in English and Comparative Literature from the University of Minnesota, and is the author of the novel Nothing.
MPSI host
The Minnesota Psychoanalytic Society and Institute (MPSI) is a vibrant and growing community for psychoanalysis in Minnesota and the Upper Midwest. MPSI is a not-for-profit educational organization, providing a variety of training and educational opportunities in the field of psychoanalysis for members, varied professionals as well as the interested general public.