As its provocative and evocative title suggests, Scott A. Dimovitz's monograph Angela Carter: Surrealist, Psychologist, Moral Pornographer (2016, Routledge) is not for the faint of heart. But for those interested in the ongoing relationship between literature and psychoanalysis, and the way their cross-pollination may have particular relevance today, this work of serious literary criticism will prove a compelling read. Dimovitz's study comes out in a good year for Angela Carter criticism, which also saw the publication of Edmund Gordon's widely-reviewed biography The Invention of Angela Carter (2016) and Anna Watz's rigorous critical study: Angela Carter and Surrealism (2017). All three are excellent, well-written, carefully researched tomes, but for readers of Stillpoint Spaces' Journal, Dimovitz's text will prove the most relevant. That's because he focuses on Angela Carter as a groundbreaking theoretician of psychoanalytic theory in her own right, and as a writer whose work confronts how deeply interconnected are: power, sex, violence, fantasy, gender, and subjectivity itself.
In his carefully defended arguments Dimovitz draws heavily on Carter's private papers, recently archived in the British Library's British Manuscript Collection. Between this newly-available material and close readings across Carter's bibliography, Dimovitz makes the case that Carter's "works are often architectonic allegories, descending from the high modernist tradition of James Joyce, T.S. Eliot, and Ezra Pound—erudite intellectuals who were deeply concerned with developing a comprehensive worldview" (1). Dimovitz places Carter squarely in that camp of "erudite intellectuals" and argues that her "comprehensive worldview" was systematic, and built on Carter's unique, critical and feminist version of surrealist and psychoanalytically-inspired thought.
Dimovitz's use of Carter's papers, especially of her journals, confirms my own assessment of these same materials: in volume after volume Carter took copious, serious notes in a careful hand, copying passages from key texts in intellectual history by thinkers like Marx, Freud, Lacan, Lévi-Strauss, Wittgenstein, and many others. Carter's notes are a testament to the high level of her intellectual engagement, contradicting those who would dismiss the psychoanalytic and theoretical components of her fiction as merely showy, or worse, careless. In the history of Carter scholarship, critics like Lorna Sage and Sarah Gamble have gestured to Carter's intellectualism, but none have argued as forcefully as Dimovitz for the depth, breadth and complexity of Carter's writings, or have identified her as an independent practitioner of her own system of psychoanalytically-informed critical theory.
Throughout Angela Carter, Dimovitz connects Carter's intellectual development to her personal transition from a disaffected 1960s house wife in the industrial town of Bristol, UK, to a expat and sadistic lover living alone in Japan, to a self-styled, iconic, raunchy, and brilliant fairy godmother figure in which form she rode out her middle age until her untimely death from lung cancer in 1992. Alongside these personal experiences, Dimovitz writes, "Carter's career and literary output trace her changing attitudes toward surrealism and psychoanalysis, from an ardent supporter, to a critical subverter, to a potential capitulator" (3).
I disagree with the assessment that Carter capitulated to an uncritically patriarchal and ardently Freudian (and later, Lacanian) version of psychoanalysis. Rather, in line with the substance of much of Dimovitz's work, I argue that Carter should be placed within a tradition of psychoanalytic feminism, one that includes early figures like Sabina Spielrein, contemporaries of Carter's like Luce Irigaray and Julia Kristeva, as well as scholars like Judith Butler, who Dimovitz discusses. As Dimovitz puts it later: "Freudian theory explained why the individual and Western culture were structured in the Oedipal way it was and how it got to be that way, but Carter always had doubts that it had to be that way" (84). This questioning of the universal validity of the Oedipal myth readily connects Carter's thinking to that of Irigaray, Kristeva, and Butler. For example, Irigaray's well-know Speculum of the Other Woman, in which she painstakingly reveals the blind spot in the Oedipal myth as it fails to fully account for female sexuality and subjectivity, was originally published in 1974, the same year as Carter's short story collection Fireworks: Nine Profane Pieces.
As a fiction writer, and not a traditional theoretician, Carter expresses her doubts about Oedipus through one of the attributes that makes her fiction notorious: its violent sexual content. This attribute extends from early novels like the post-apocalyptic Heroes and Villains (1969) with its casual depictions of rape, to perhaps her best-known work, the collection of reimagined fairy tales The Bloody Chamber (1979) whose title story ends with a searing image of a collection of torture devices in which fresh corpses gush blood. Dimovitz takes the violent quality of this material in stride, bringing forth a key feminist argument Carter and her supporters make regarding this approach: in depicting sexualized violence, Carter is exposing the gruesome underbellies of the structures on which our violent and unequal society rest—including, or perhaps especially, the structure of the Oedipal myth. This exposure unsettles the stranglehold they have on our lives, forcing readers to confront the hidden structures and myths that organize and delude our society, from our governments, to our most intimate relationships, and even to our bodies.
Dimovitz writes:
The flesh is a product of the complex interaction between the real, biological body and its decadent fall into the symbolic order, the retrospective interpretation of that body in language… This body begins to accumulate reflexively the various myths and constructions of those societal mystifications. It is important to recall that for Carter, the moral pornographer's primary task would be the complete 'demystification of the flesh'. (93)
Here and in his title, Dimovitz identifies Carter as a "moral pornographer," a specific reference to Carter's kinship with, and criticisms of, the Marquis de Sade, partly articulated in her study The Sadeian Woman: An Exercise in Cultural History (1979). As a "moral pornographer," Carter does de Sade one better and fictionalizes violent, sexualized debasement, especially of women's flesh, forcing readers to confront the violence that pervades society at large. As Dimovtiz tells readers: "The Sadeian Woman… forcefully argues for the potential for change in the social relations of men and women through the articulation of the worst aspects of the real conditions of gender relations" (94). In our own era, with the unprecedented, recent number of allegations of sexual misconduct, these "real conditions of gender relations" appear to be more common—and more unequal, sexualized, and implicitly or explicitly violent—than many believed. Perhaps in such a climate, readers will find new cause to return to the works of Angela Carter, and to Dimovitz's methodical explanations of her depictions of violence and coercion between men and women. As both Carter and Dimovitz force readers to consider, bringing the problem to light is the first step in its transformation.
---
Dimovitz, Scott A. Angela Carter: Surrealist, Psychologist, Moral Pornographer. Routledge, 2016.
---
Written by ANNE MARIE WIRTH CAUCHON
Originally published DECEMBER 2017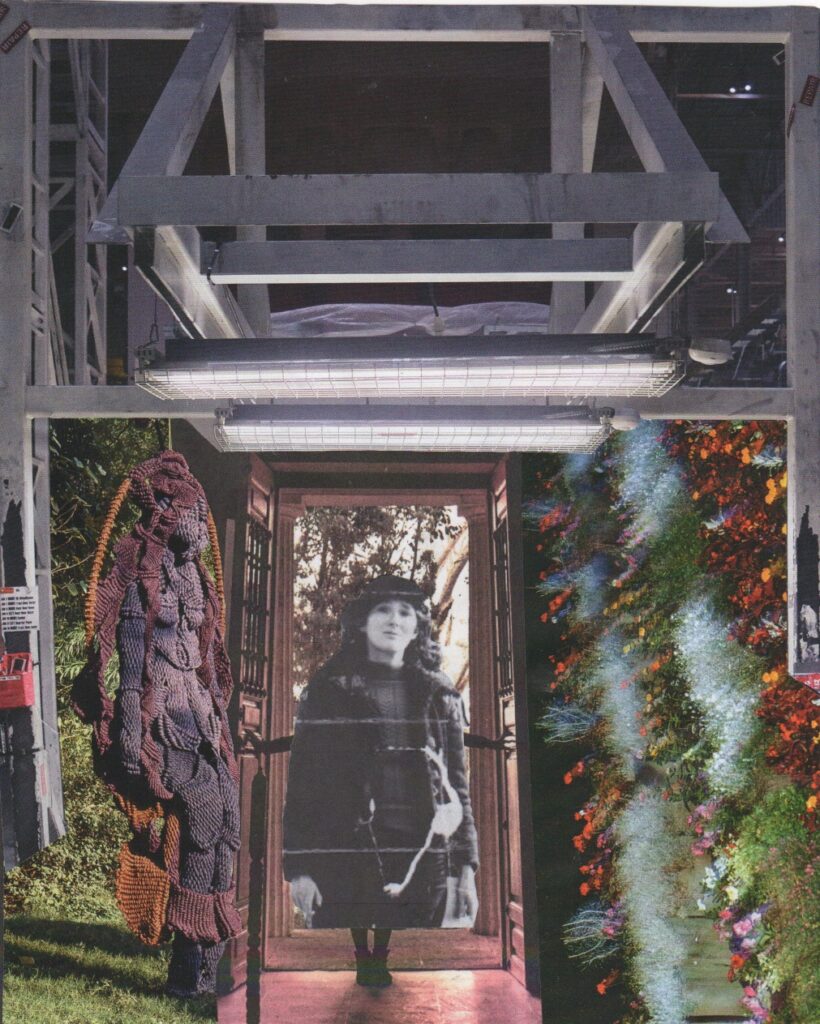 © Copyright for all texts published in Stillpoint Magazine are held by the authors thereof, and for all visual artworks by the visual artists thereof, effective from the year of publication. Stillpoint Magazine holds copyright to all additional images, branding, design and supplementary texts across stillpointmag.org as well as in additional social media profiles, digital platforms and print materials. All rights reserved.