fashion feature with photographer
---
FIONA IBANICHUKA
How do you imagine the apocalypse? These images emerged as an exploration of common depictions around the "end of the world", though there have been many apocalypses; transatlantic slavery, indigenous genocide, and a climate crisis approaching irreversibility.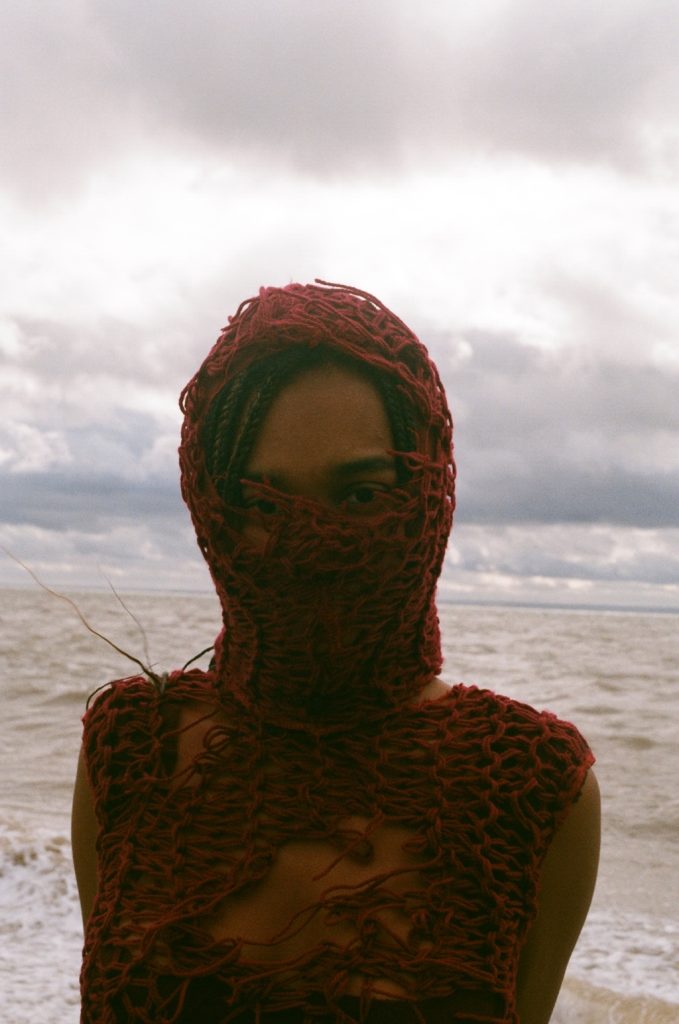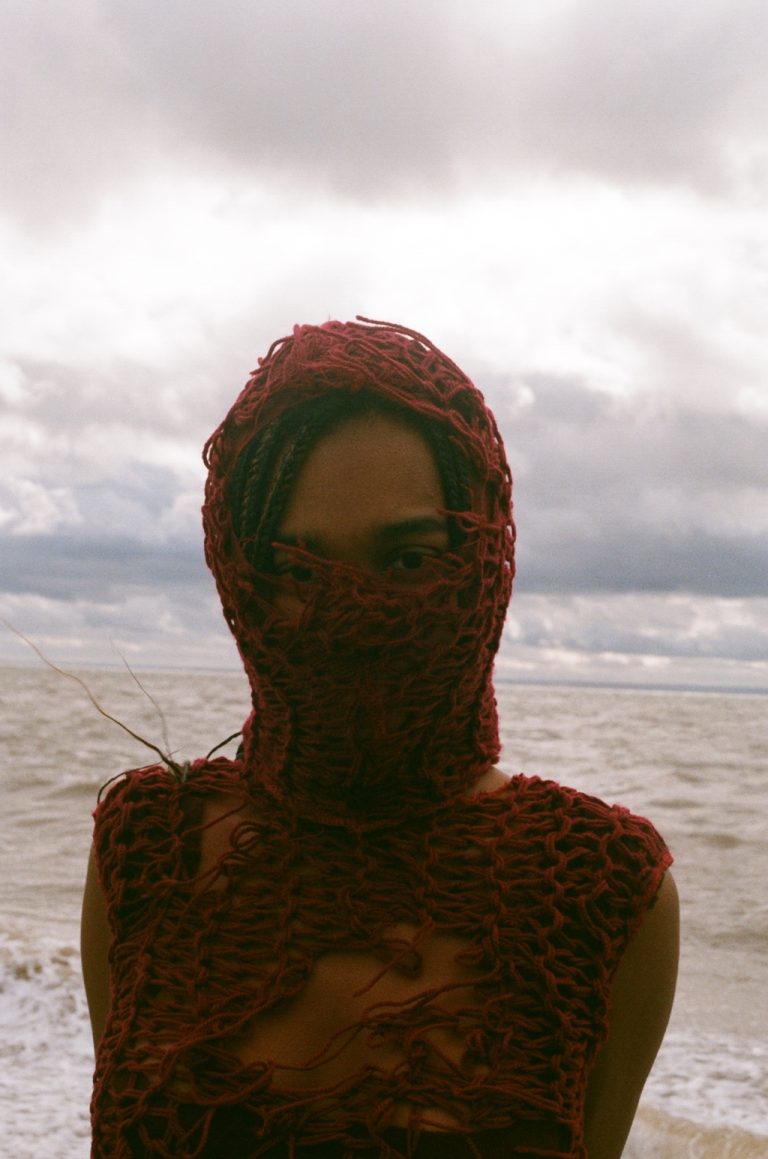 In her book In the Wake: On Blackness and Being, Christina Sharpe describes the period we are currently living in – the extended apocalypse that is the after lives of transatlantic slavery – as The Wake. Its multiple registers include wake as awakening, as vigil for the dead, and as a region of disturbed flow in the ocean, caused by the movement of a ship.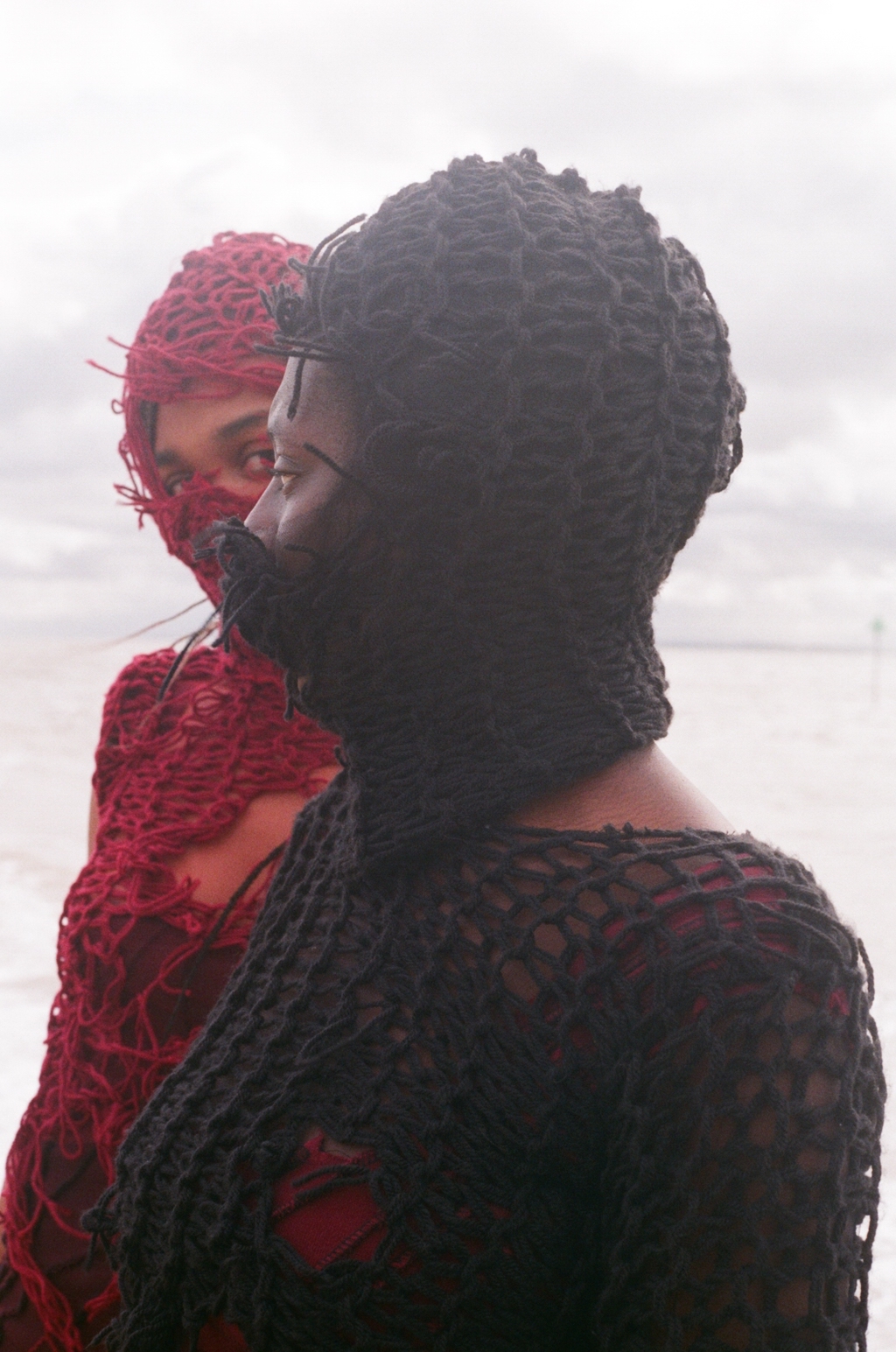 The original idea for this project was to shoot the models in canoes on The Atlantic ocean – itself a site of particular importance in slavery and its unfolding afterlives. However, the wake has deposited us on many different shores, with this particular shoot occurring at Southend-on-Sea. Whilst it was happening, we were intimidated by biker gangs with a reputation for racism, and battered by Storm Dennis (Storm Ciara meant we had to move the original shoot date). Apocalyptic became a whole mood.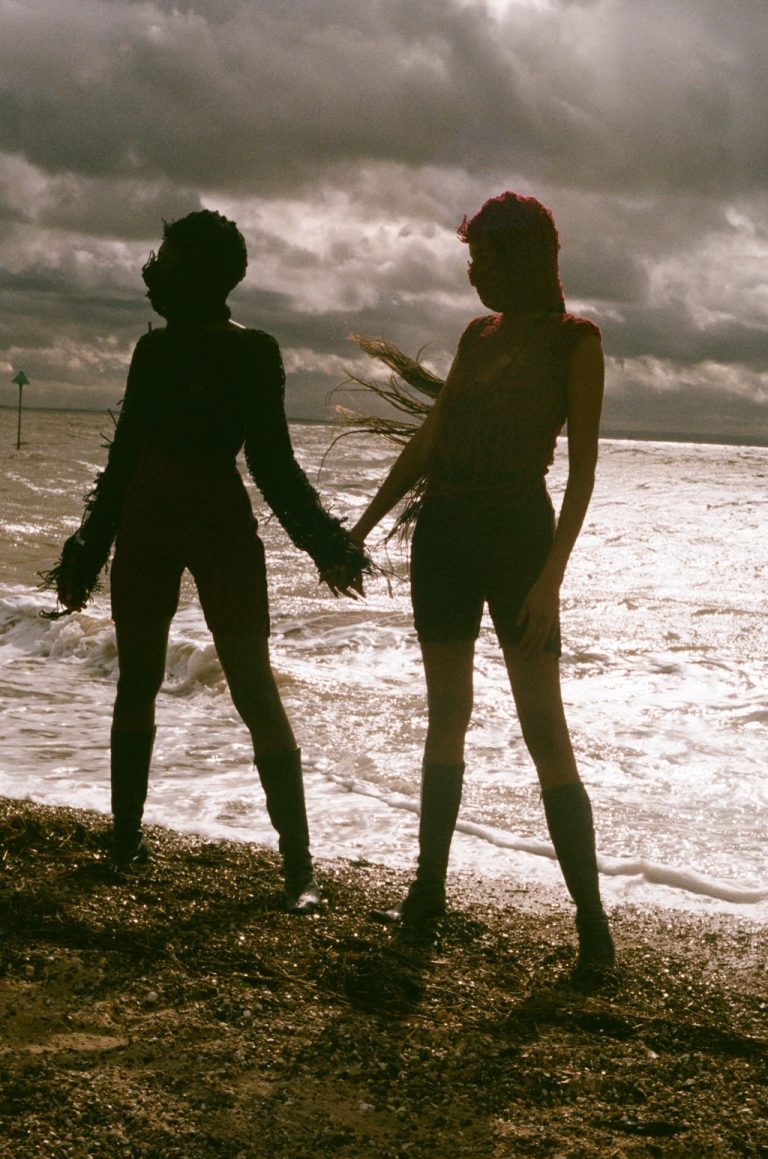 Agi wears distressed knit jumper, wavy singlet and distressed balaclava by Ezra Spearpoint. Boots stylist's own.
Rashida wears distressed knit vest, wavy singlet and distressed balaclava by Ezra Spearpoint. Boots stylist's own.
---
RASHIDA TAYLOR fashion editor & stylist
Rashida Taylor is Contributing Fashion Editor of Stillpoint Magazine, a Writer, Fashion Editor & Stylist based in London, encouraged by artistic expressions of the Black experience in all its various forms.
FIONA IBANICHUKA photographer
Fiona Giali Ibanichuka is a visual artist and digital curator from London. She is the founder of TBJ, an online art review platform, and co-founder of vintage resale shop Satin Belly.