with behind the scenes photographs
---
by FIONA GIALI CHUKA
When we are loving we openly and honestly express care, affection, responsibility, respect, commitment, and trust. Eric Fromm defined love as "being committed to extending one's self for the purpose of nurturing one's own or another's spiritual growth. Love is a verb. Love is as love does."
When we commit to love, we commit to being changed by another.
– bell hooks, All About Love (1999)
The shoot in Bukom Boxing Arena, Accra, was the best shoot I've ever done. I don't say this just to mean the quality of the work produced (although of course I love the images too, and do feel they are my best work yet), but because of how at ease I felt. It was painless, despite the fact that I was in a country I had never visited before, with the most cast and crew members I've ever worked with at once. It was the most energizing shoot I've done too, despite the fact that I was balancing work with partying every night and touristing every day.
Part of what made it so painless was that I had the most help I have ever had, with the support of three of my best friends, a super talented, creative hairstylist I have been working with for over a year now, and an amazing assistant. Everything felt like there was love poured into it. The cold and bland pizzas of London shoots were replaced by jollof and fried rice made by my friend's aunt's restaurant, Wood Spoon. The sun beat down on us devotedly, charging us up. Colors looked brighter, everything more playful and possible. Visits to designers to pick up garments were friendly and intimate—we got to talk work, play, fashion, home, life plans, love. Time and work wasn't this pressure container, squeezing us in and making every interaction a shallow, rushed, affair. Two of the models, the twins Herbert and Welbert, I met at an event only a few days before the shoot, and asked them to be in the shoot after taking pictures of them on my disposable camera.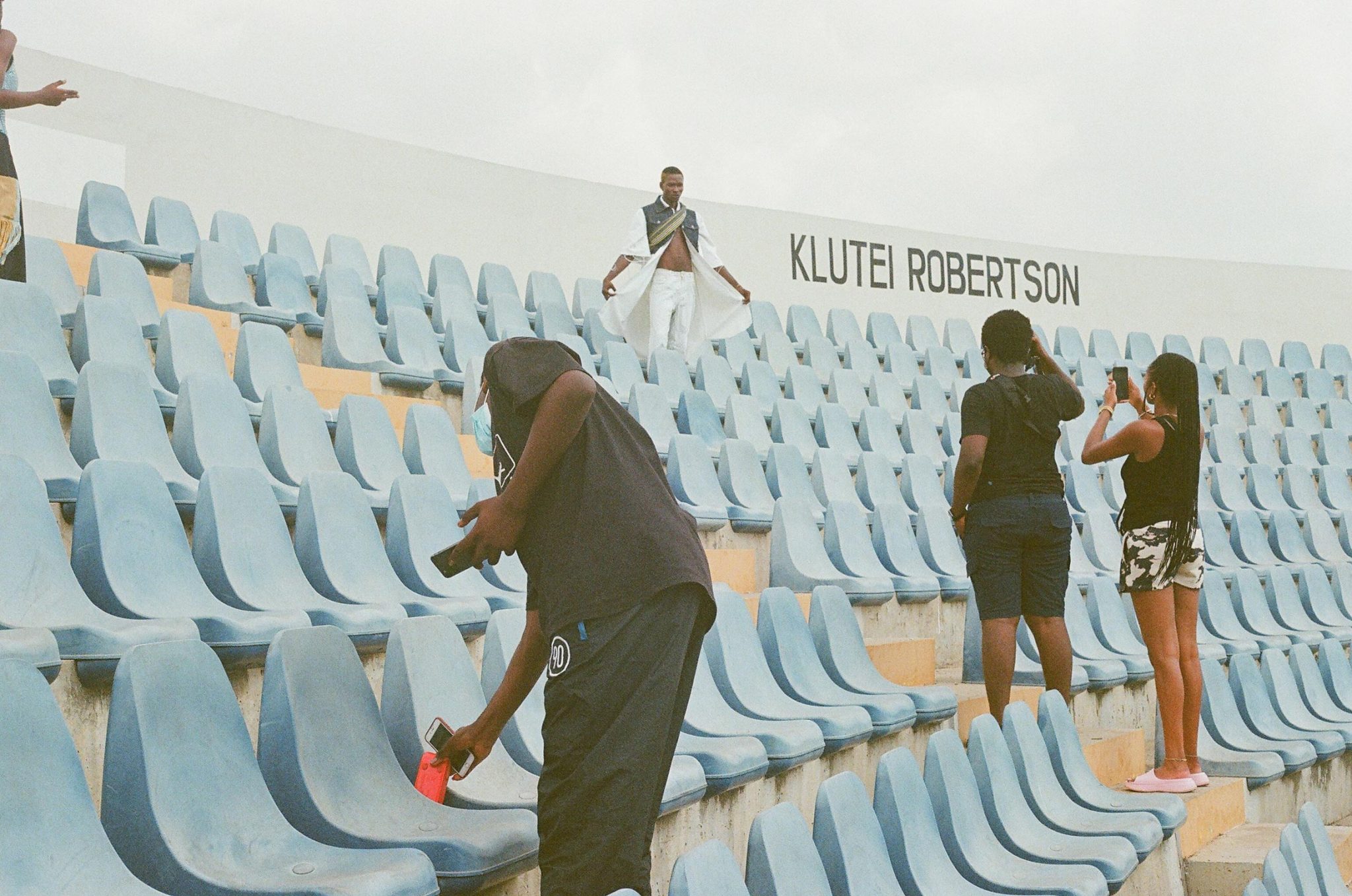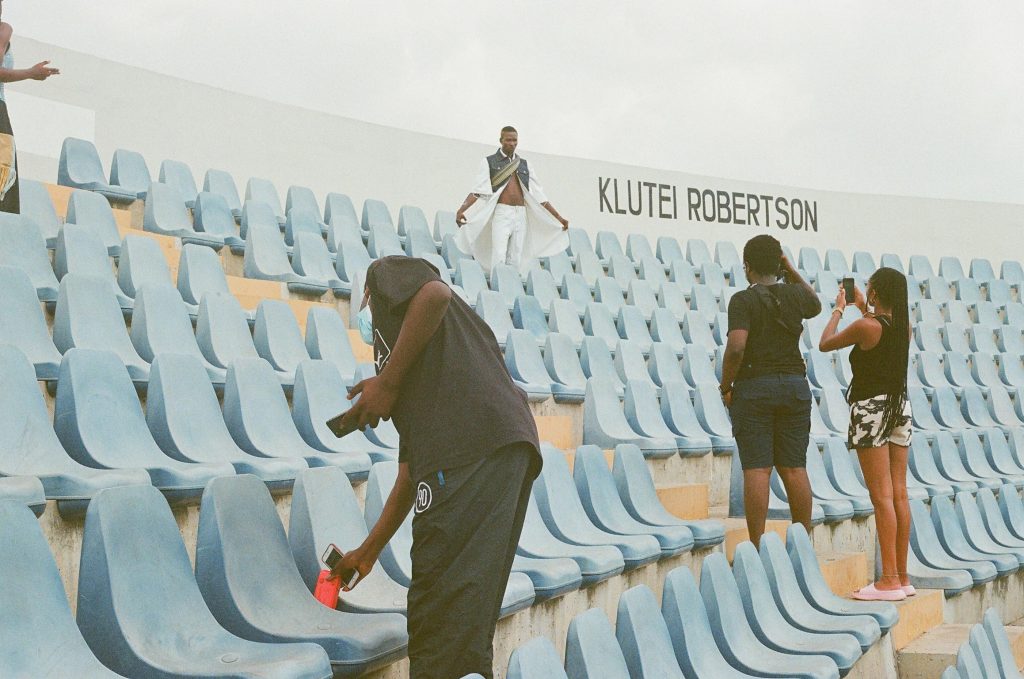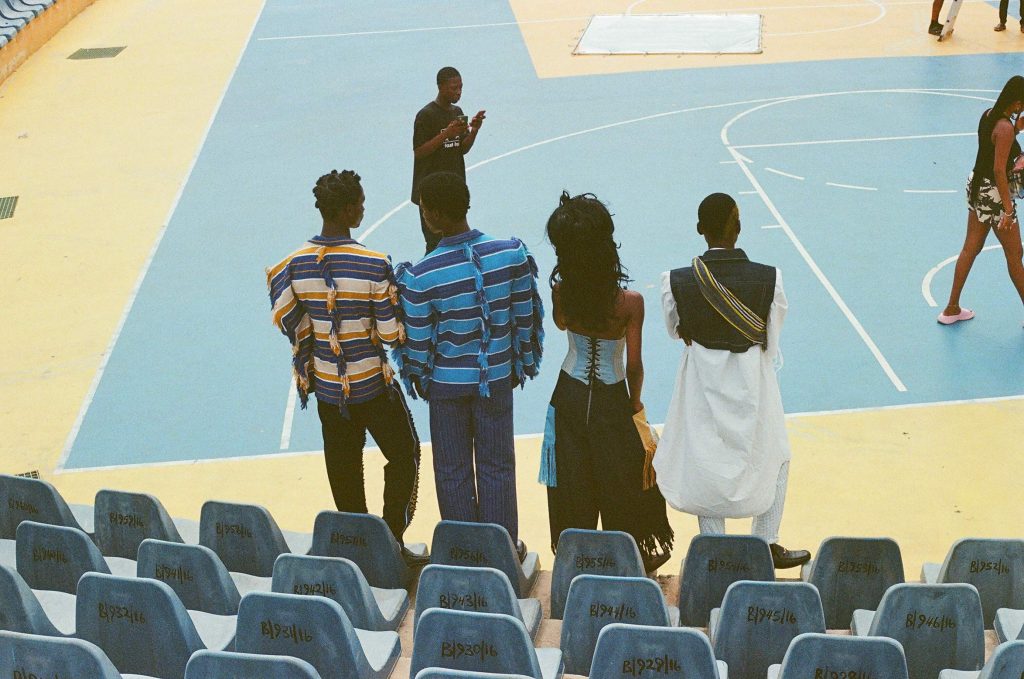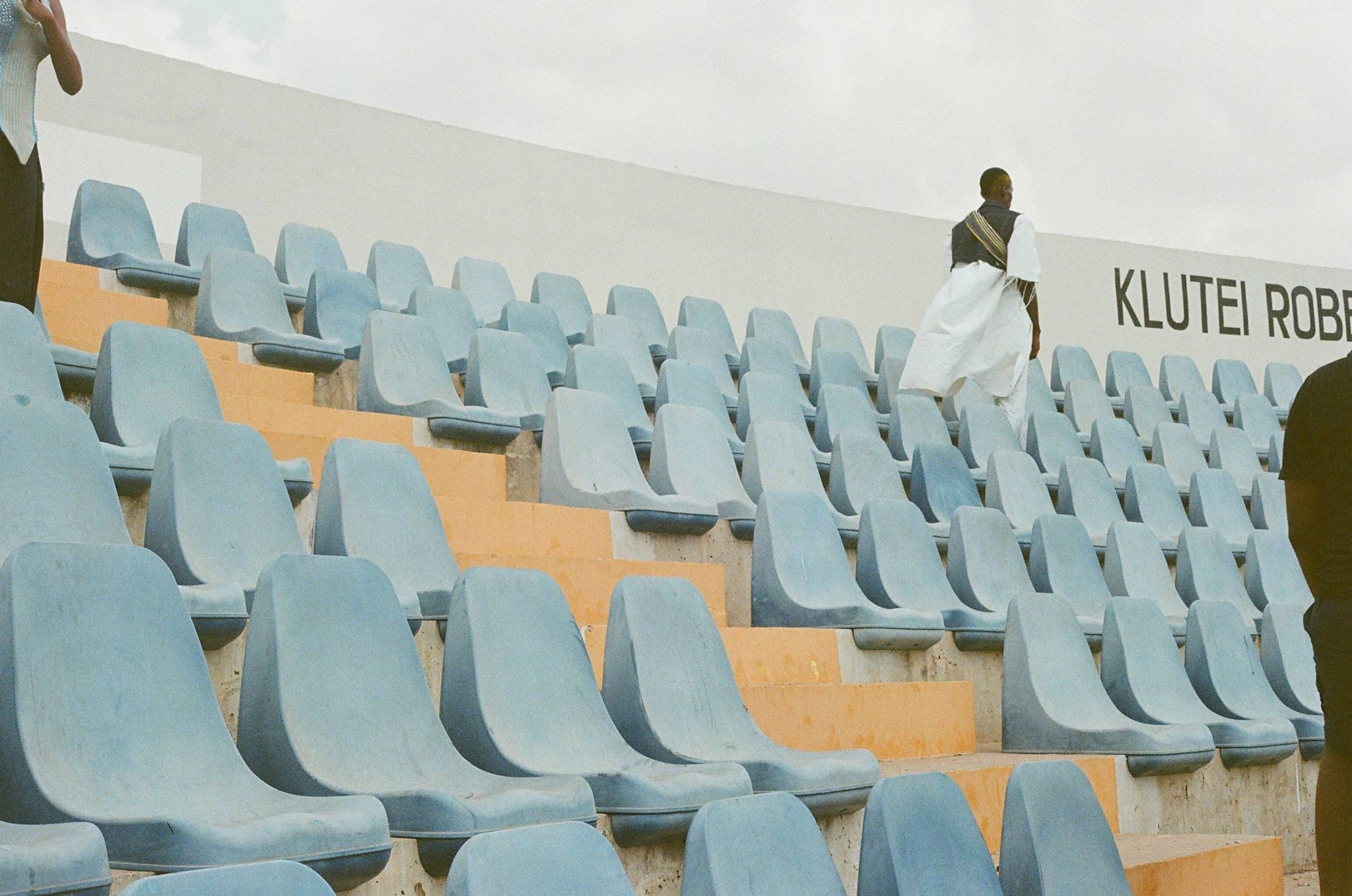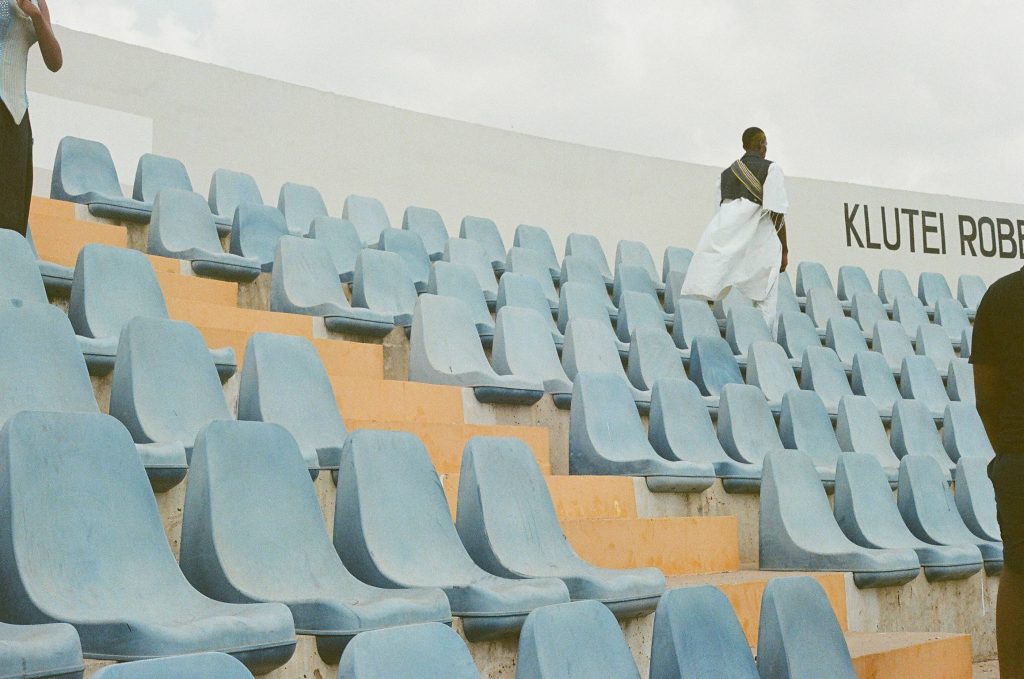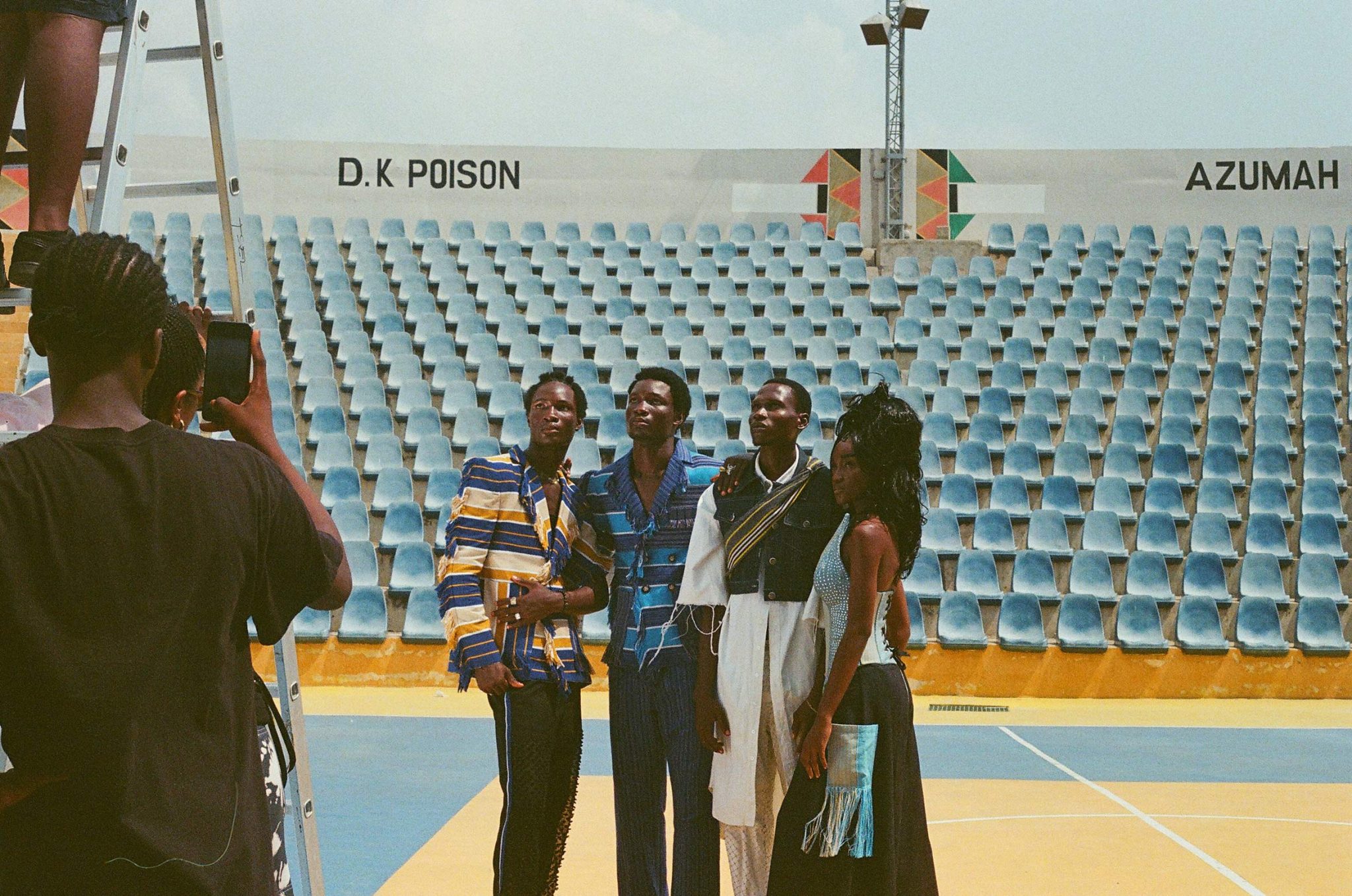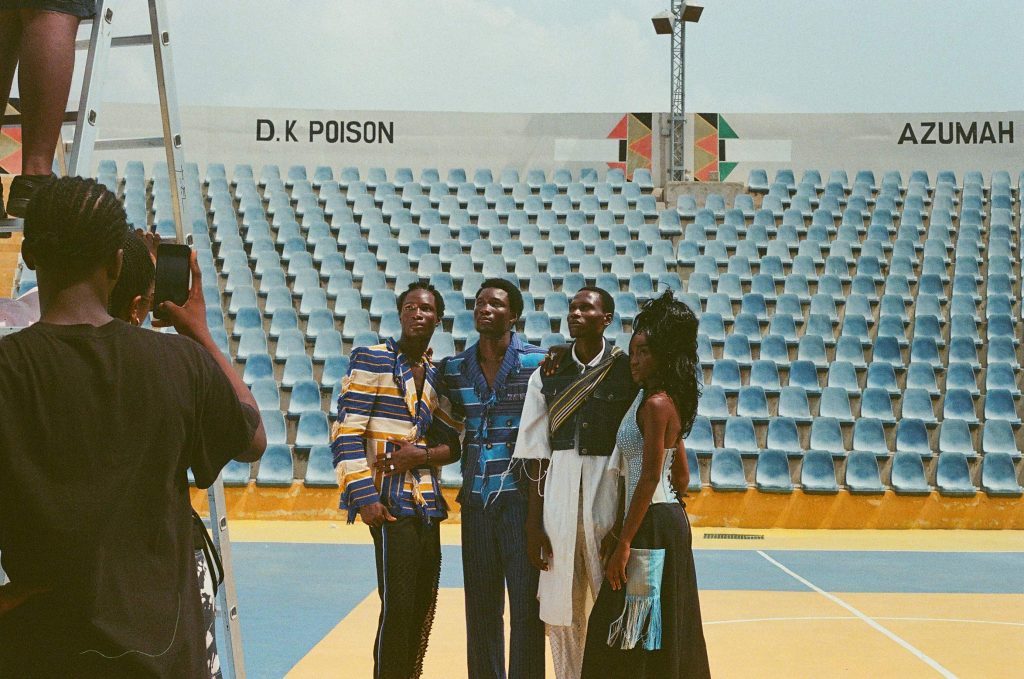 I understand that being on holiday or away from your regular environment automatically gives you that renewed zest and enthusiasm for things. I also understand that Accra might have considerably less opportunities than London, particularly for creatives, which might have put a pep in the step of the cast and crew. However, I do see the ease and joy of the Accra shoot as an example of how London, Britain, the "global North," and its manifestations of the white supremacist, capitalist, heteropatriarchy, has hardened us all, against our will. It has made us closed, unhelpful, exhausted, careless, broke (in both ways). I hope to be able to breathe the ease, color, heat, and love I felt in Accra into all of the work I do moving forward.
EXCLUSIVE PHOTOGRAPHS
Previously unpublished images from Spectator Sport
---
by NANA KWADWO AGYEI ADDO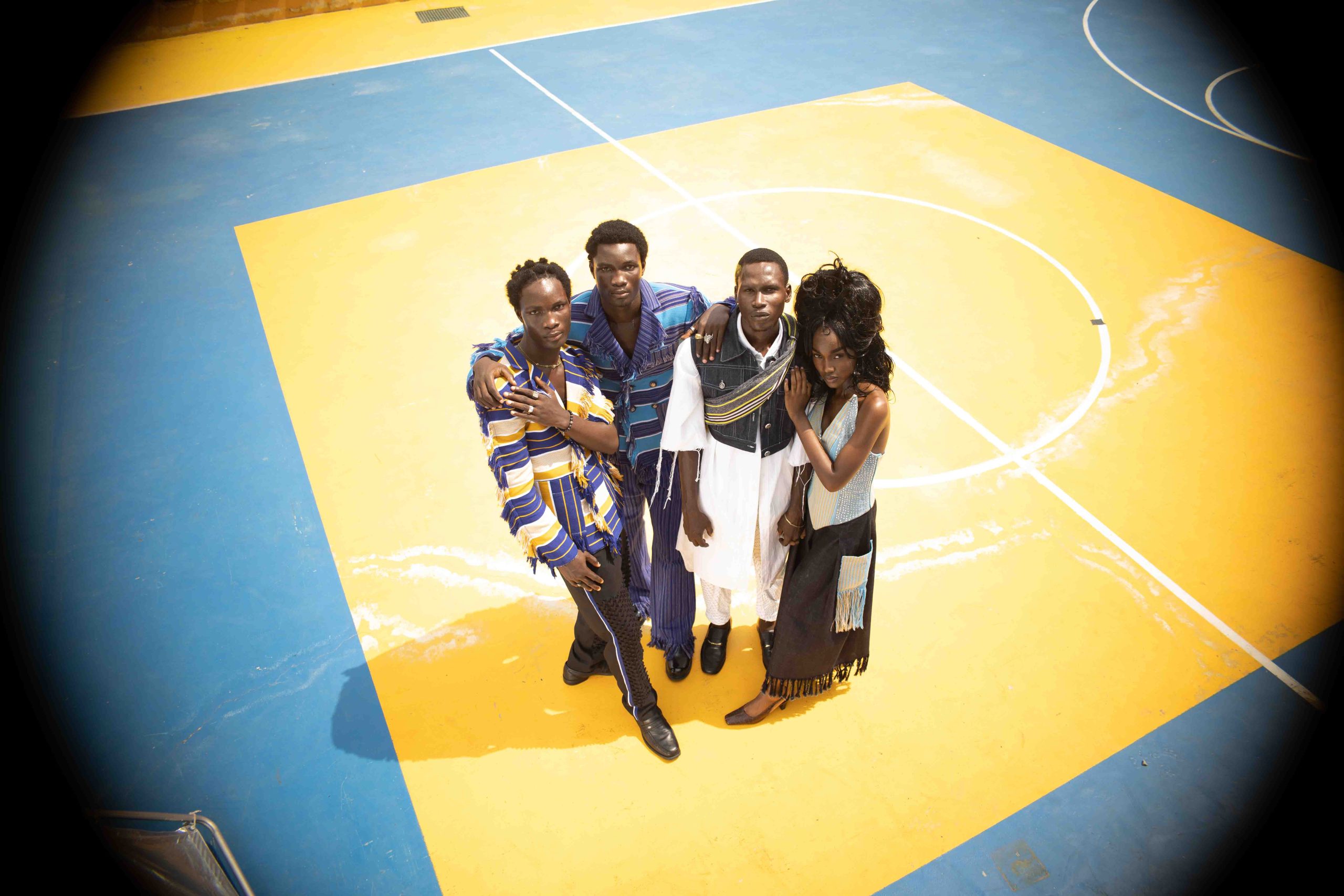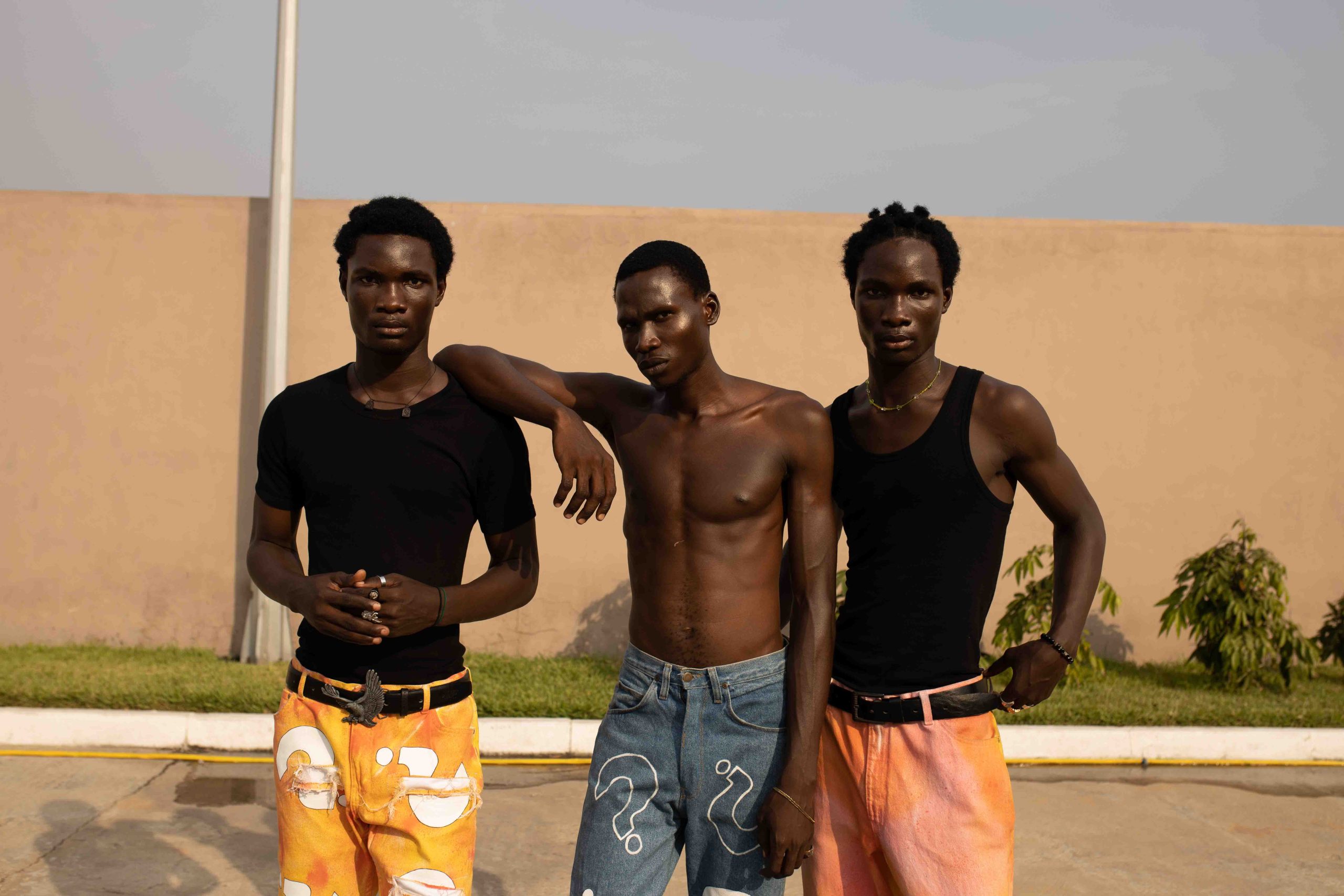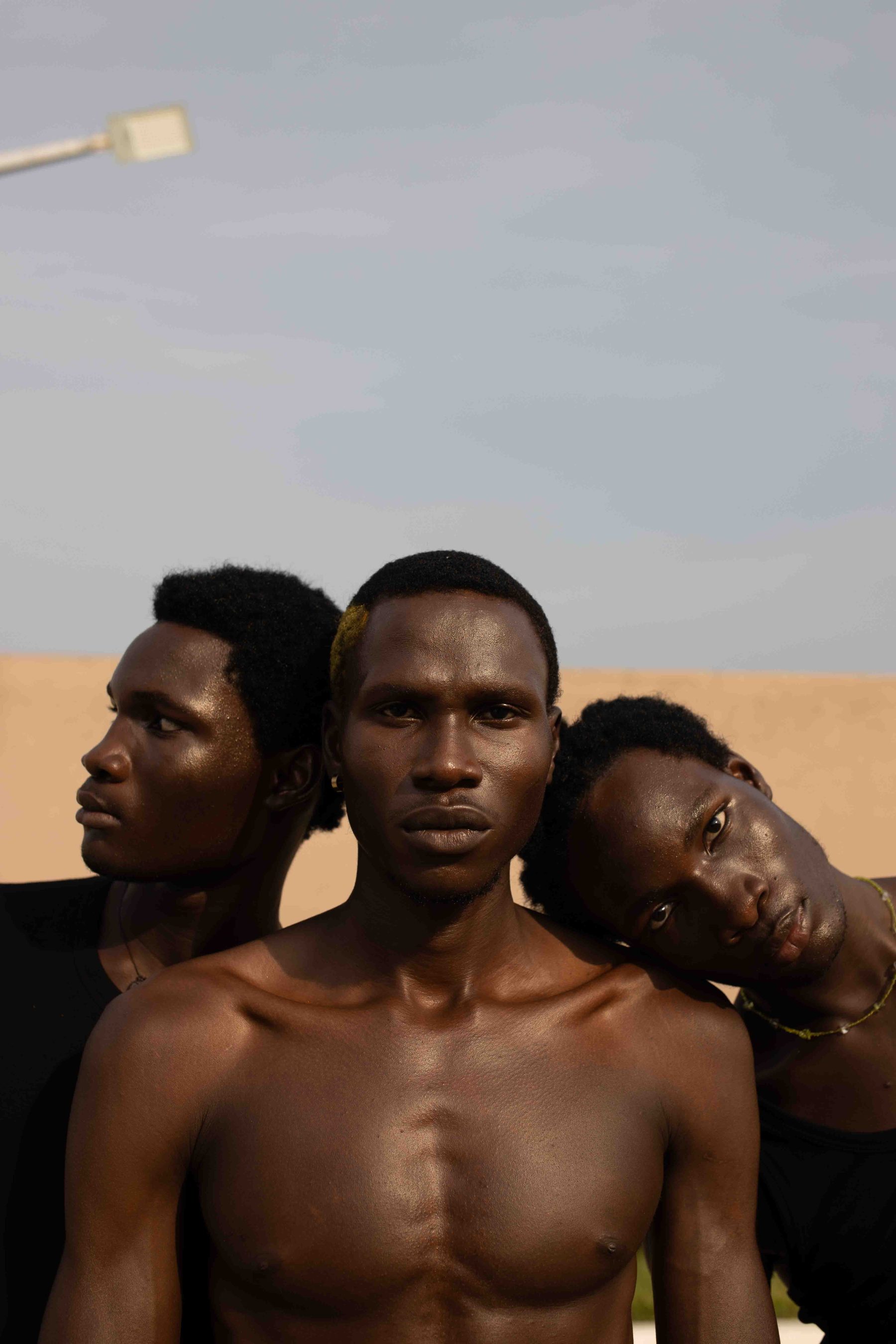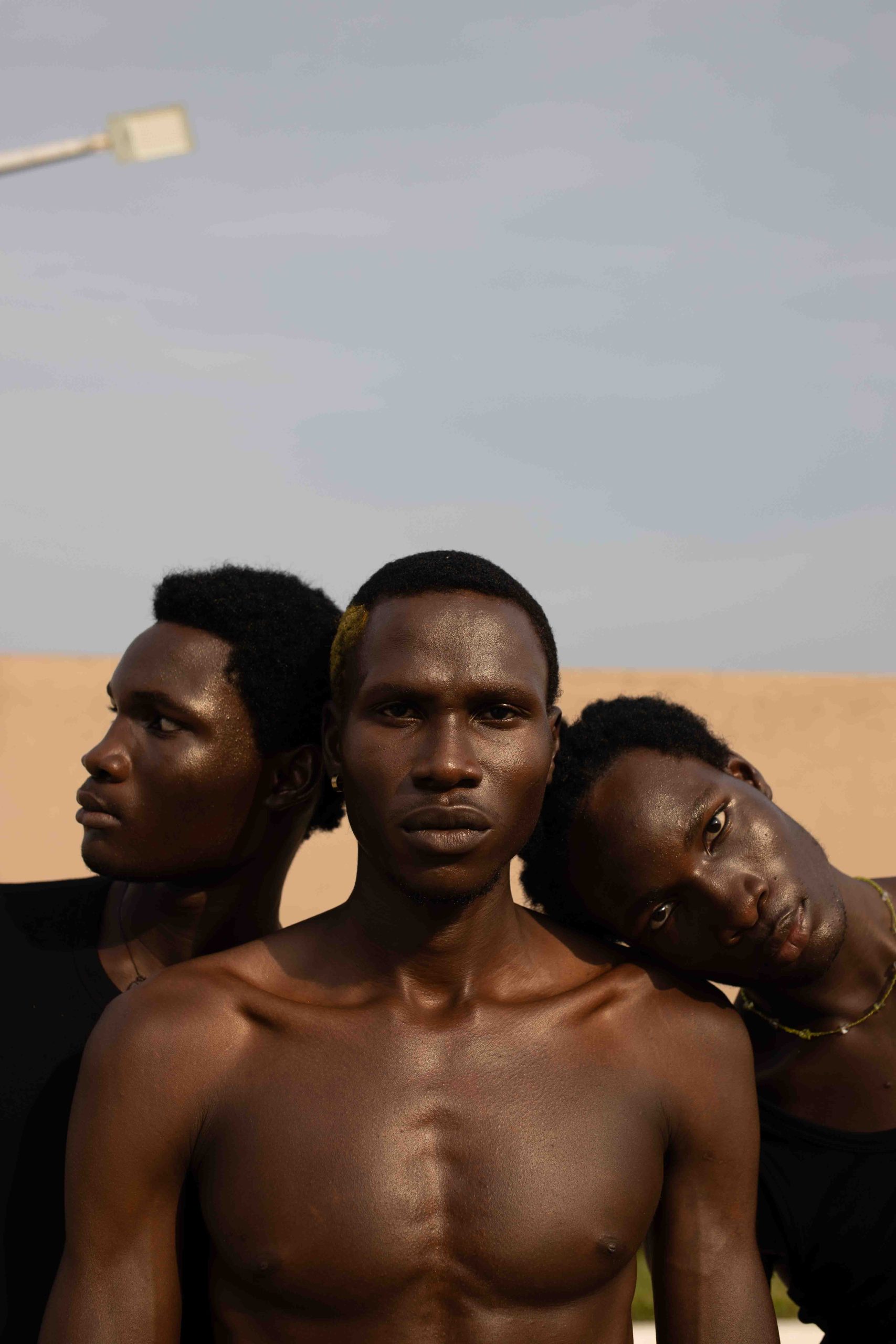 ---
Photographer: Nana Kwadwo Agyei Addo
BTS Photographer: Fiona Giali Chuka
Designers featured: Boyedoe, Bello Edu, 08 Duds, Kreszend
Models: Herbert Adjei, Welbert Adjei, Delali Anku, Charles "Doppy" Taylor
Hair: Kreszend Eva Sackey
Assistant Hair Stylists: Patric Anochie, Estelle Boachie, Cassia Blankson
Makeup: Asare Prince
Styling Assistant: Angela Jedua Afriyie
Photography Assistant: Elikem MacForrest
Production Assistants: Ginelle Appau, Bianca Stella Wuta-Ofei
RASHIDA TAYLOR fashion editor
Rashida Taylor is Fashion Editor of Stillpoint Magazine, a writer, and stylist based in London, encouraged by artistic expressions of the Black experience in all its various forms.
© Copyright for all texts published in Stillpoint Magazine are held by the authors thereof, and for all visual artworks by the visual artists thereof, effective from the year of publication. Stillpoint Magazine holds copyright to all additional images, branding, design and supplementary texts across stillpointmag.org as well as in additional social media profiles, digital platforms and print materials. All rights reserved.