In the water at Southend-on-sea
Covid lockdown day 77
Making a party when parties weren't allowed
Queering gender, desire, and gaze in Brixton
Experimenting with digital fashion
A nine-months pregnant model
A boxing stadium in Accra
A ceiling made out of money
These are moments from all of the shoots I directed for Stillpoint Magazine, a project born out of the need to write, make, think, dream, and move in and through the ongoing crises of our white-supremacist-hetero-patriarchal times. The harms caused by these dominant hegemonies are currently being felt in climate destruction and the so-called cost of living (cost of greed?) crisis, but in truth they have for centuries been bringing worlds to their end. Stillpoint Magazine, albeit a small world, is one of them.
For my farewell piece I have chosen an image from behind the scenes of each editorial shoot – Apocalypse(s), Day 77, Rocking Time, The Need to Know, Vanishing Point, A Study of Bare Hands, Spectator Sport, and Remedy. These shoots are where, in these white-supremacist-hetero-patriarchal-cost-of-greed-crisis times, I got to live otherwise, to experience care in action, embodied through experimentation, joy, and love. I learned about myself and others. I gained beautiful friendships. I made the most wonderful memories.
Living otherwise isn't always easy of course – we worked together through racism we were faced with while shooting in Essex. We weathered homophobic comments hurled at us in Brixton, we grappled with the challenges of Covid-19, and more.
All the while our practices of care, curiosity, critical thought, courage were ongoing. ARE ongoing. Worlds end, new worlds are born.
I am thankful for some of the worlds that have opened up for me after this experience, including being able to move on to work as a Head of Fashion in a black owned publication and agency. These shoots, the people I collaborated with in making them happen, and the Stillpoint Magazine team were part of what made this possible.
Here's to Stillpoint Magazine; an embodied experience, an ongoing practice, a nurturing ground of black feminist emergence; a lens of looking at the world, a way to exist.
Lots of love,
Rashida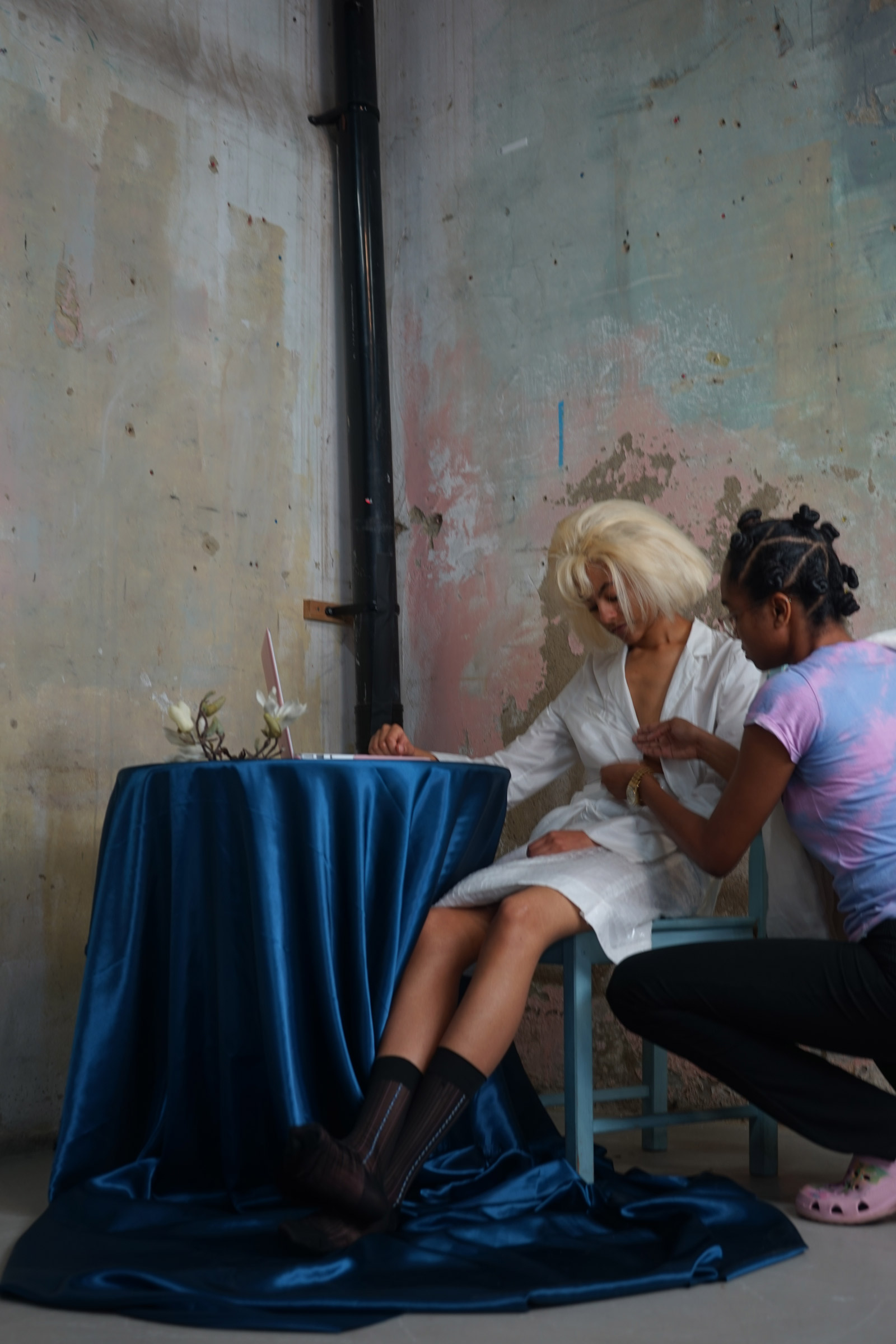 Daniella and me for "Day 77" (which was day 77 of Covid lockdown in the UK)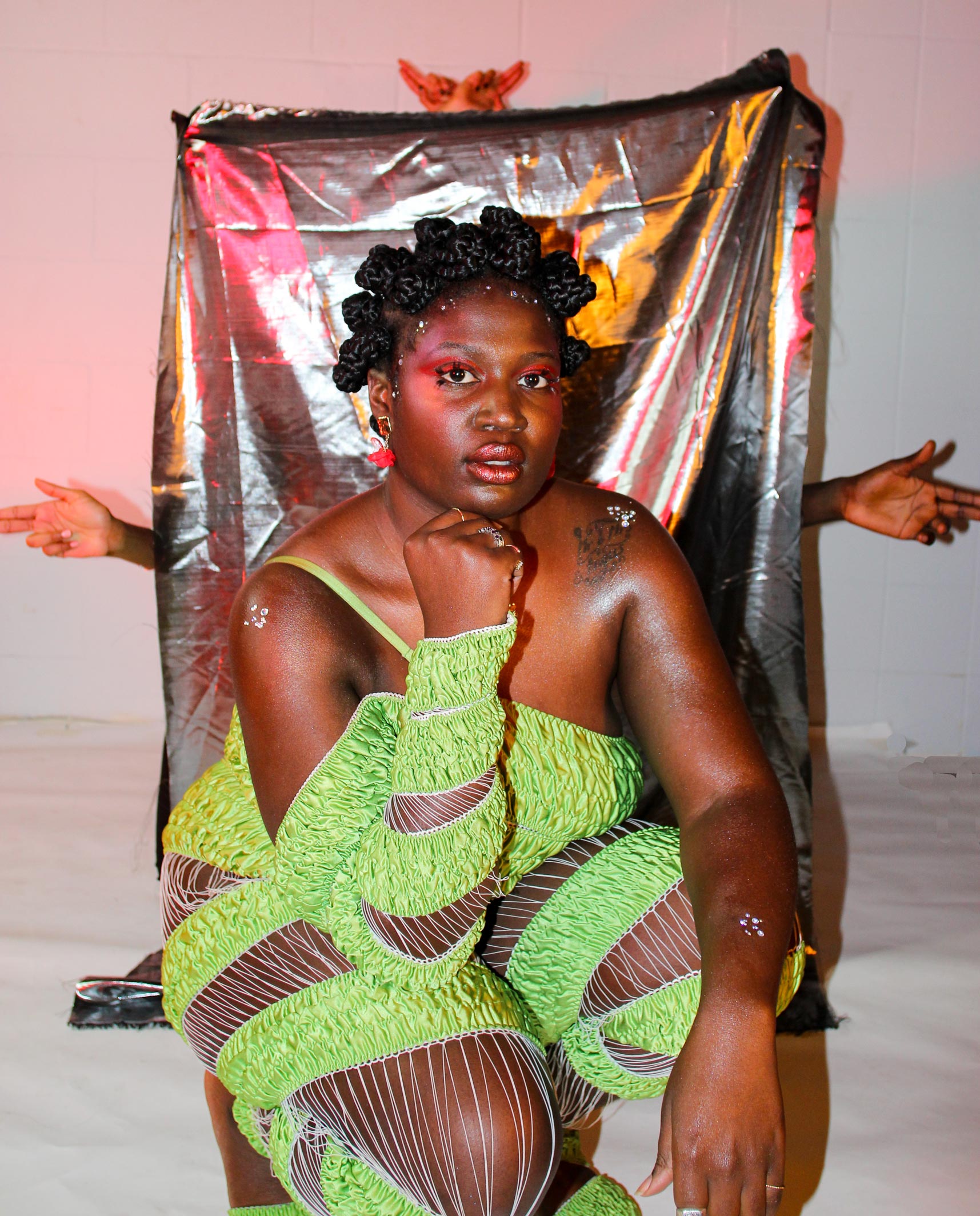 Remi Sade posing with Kayla, Abdou, and my hands as props, for "Rocking Time"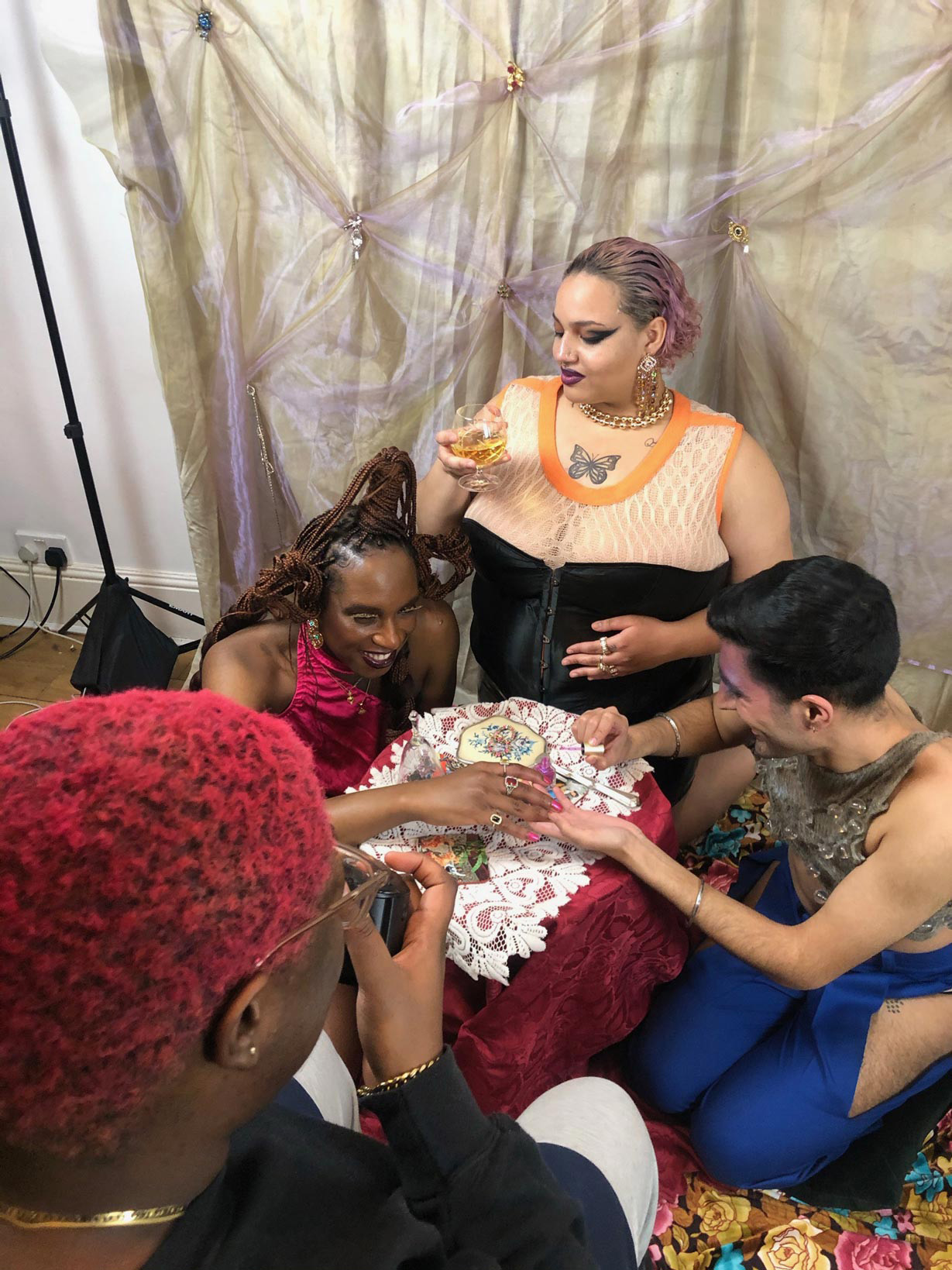 Bernice shooting Chloe, Emi, and Zee for "The Need to Know"
Terna and Kreszend setting up the backdrop for "Vanishing Point"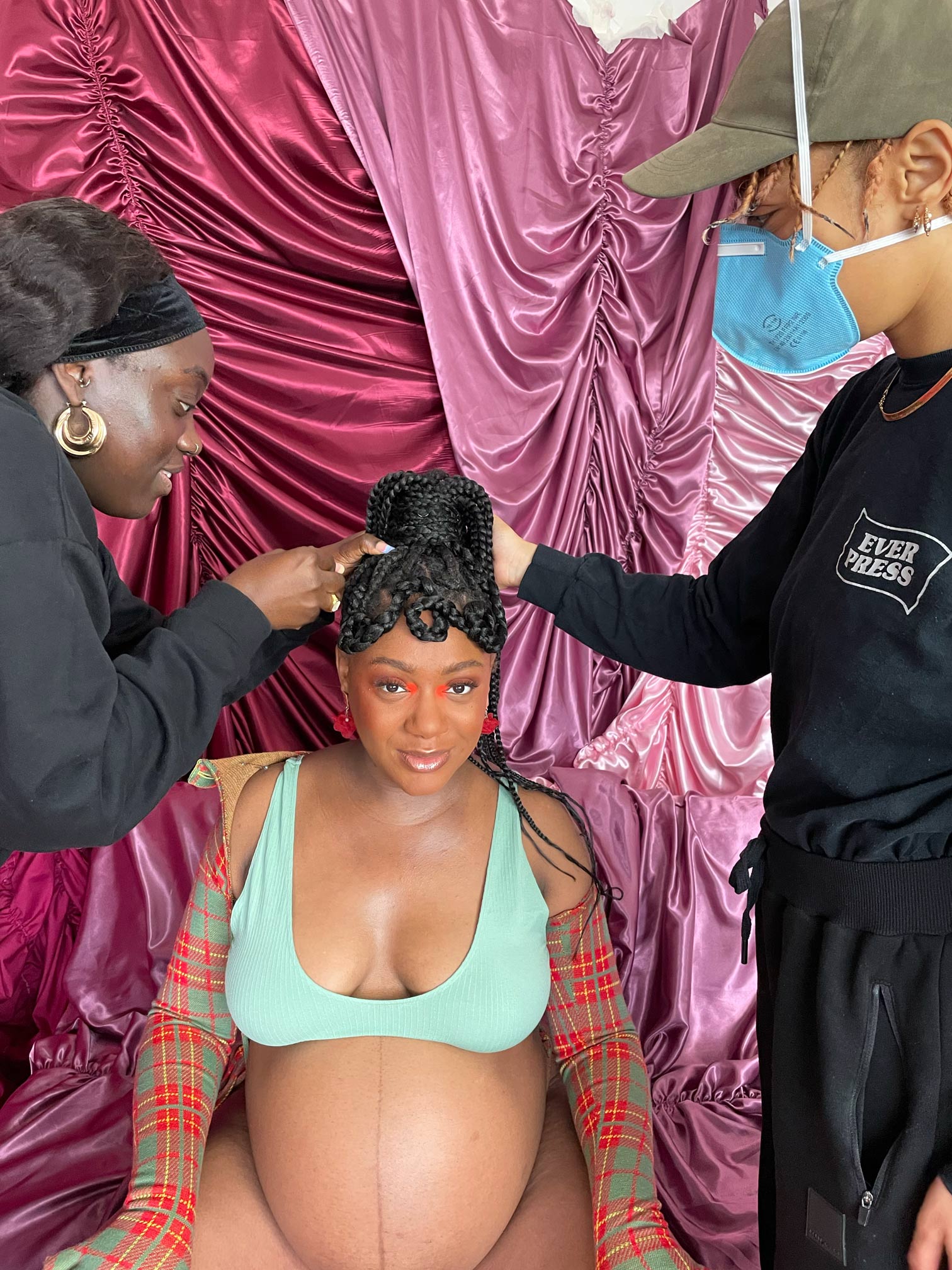 Kayla, Kreszend, and Montana for "A Study of Bare Hands"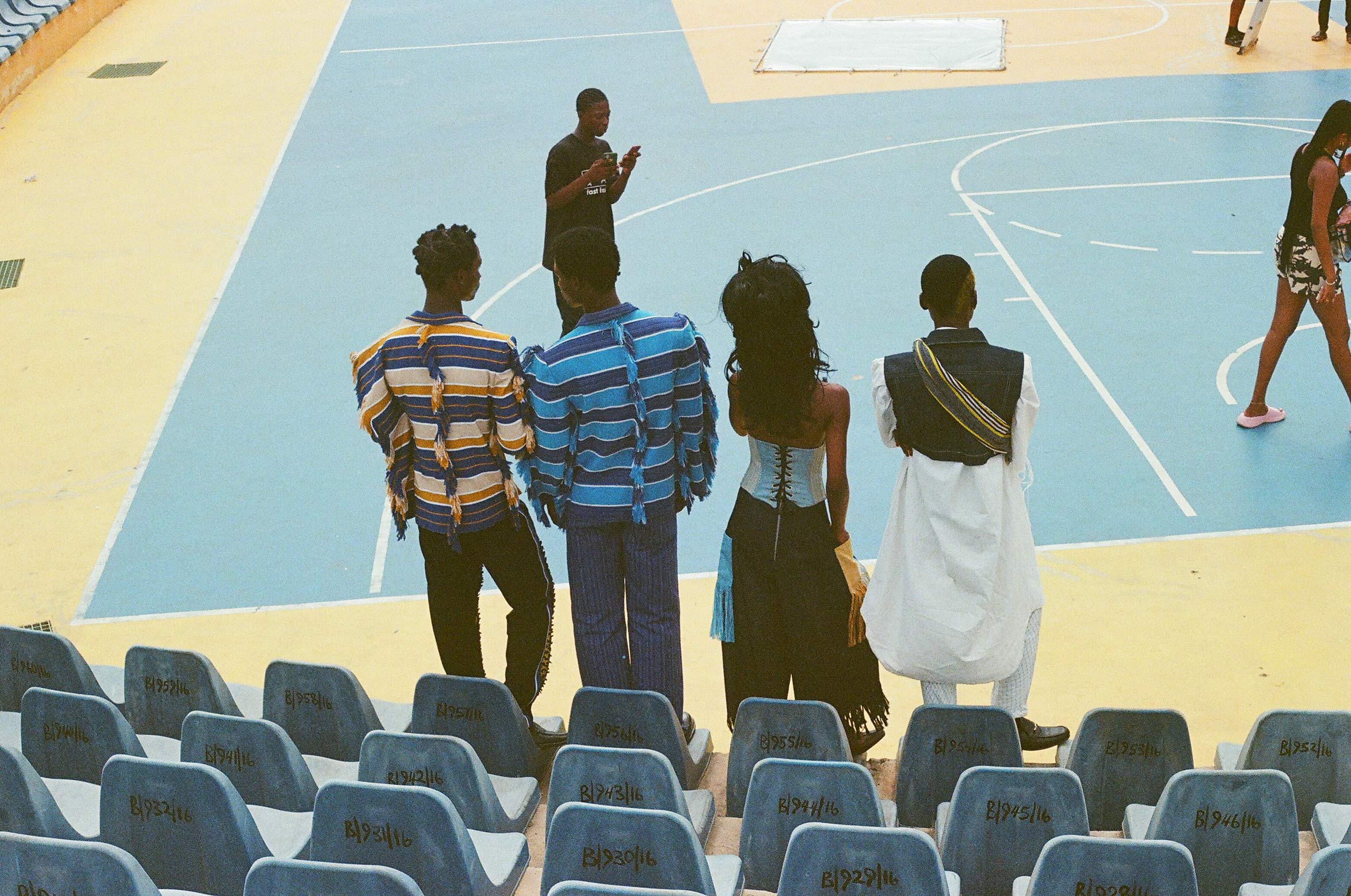 Charles, Delaanku, Herbert, Herbert, Welbert, and me for "Spectator Sport"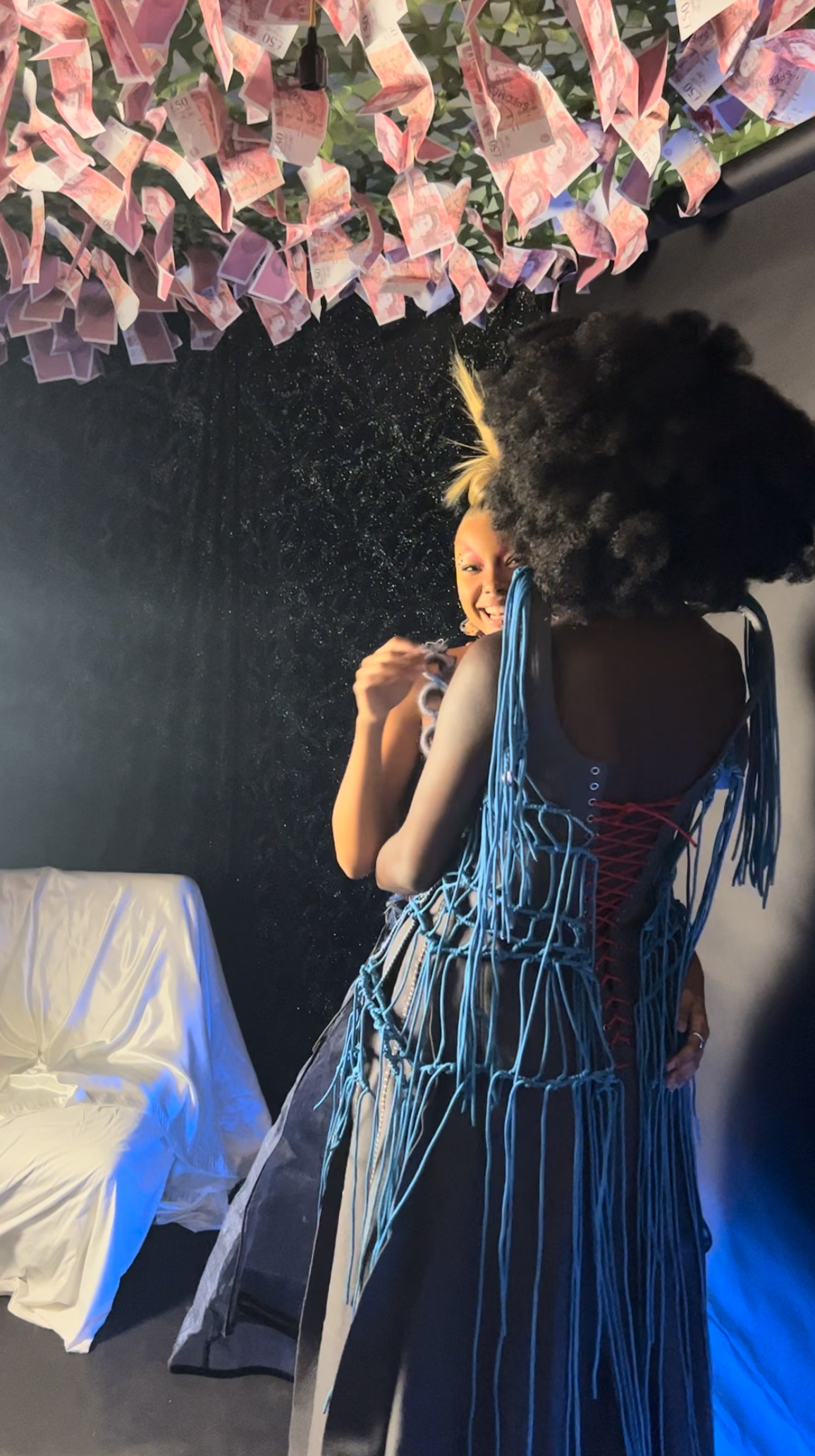 Orezime and Kyara for "Remedy"
---
RASHIDA TAYLOR writer
Rashida Taylor is Head of Fashion at GUAP Magazine, a writer, and stylist based in London, encouraged by artistic expressions of the Black experience in all its various forms.
Rashida was Founding Fashion Editor at Stillpoint Magazine until 2022. You can view her editorial shoots in the fashion archive.
© Copyright for all texts published in Stillpoint Magazine are held by the authors thereof, and for all visual artworks by the visual artists thereof, effective from the year of publication. Stillpoint Magazine holds copyright to all additional images, branding, design and supplementary texts across stillpointmag.org as well as in additional social media profiles, digital platforms and print materials. All rights reserved.