.
London-based designer Bianca Saunders has long been preoccupied with intimate explorations of identity through her garments. Using influences from her British and West Indian heritage, and what that means in London today, research, and her own archives, Saunders pushes to create cultural exchanges through sound and film.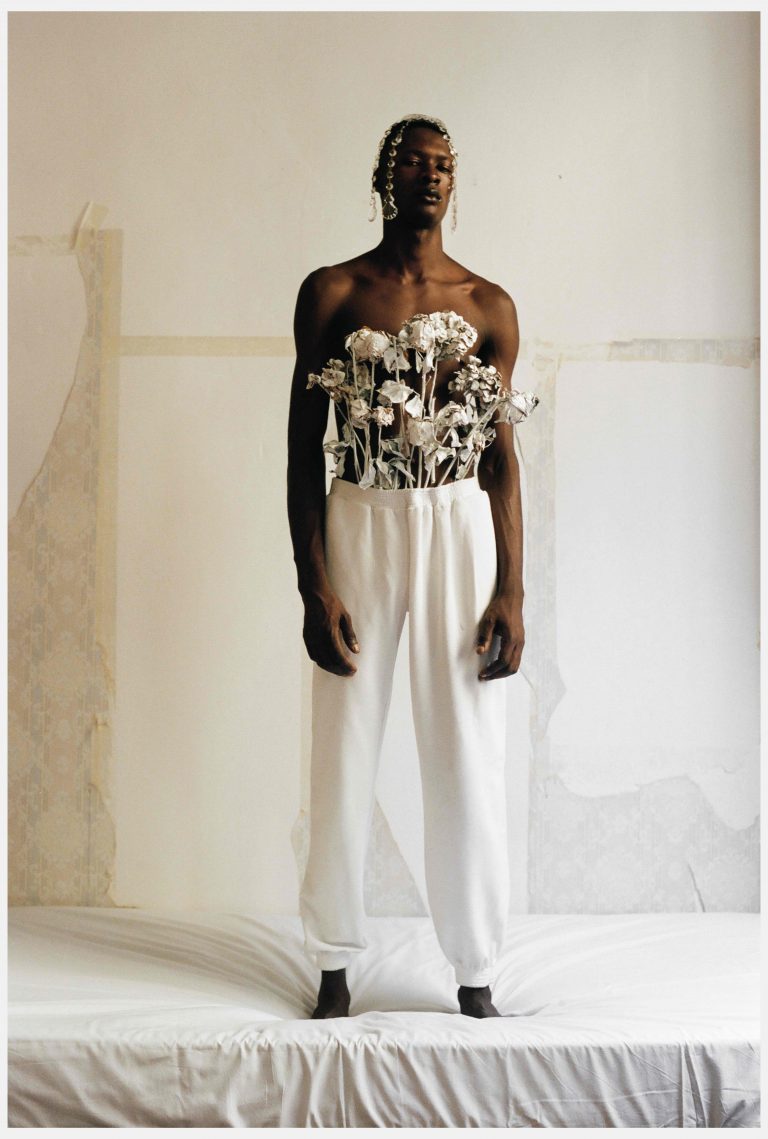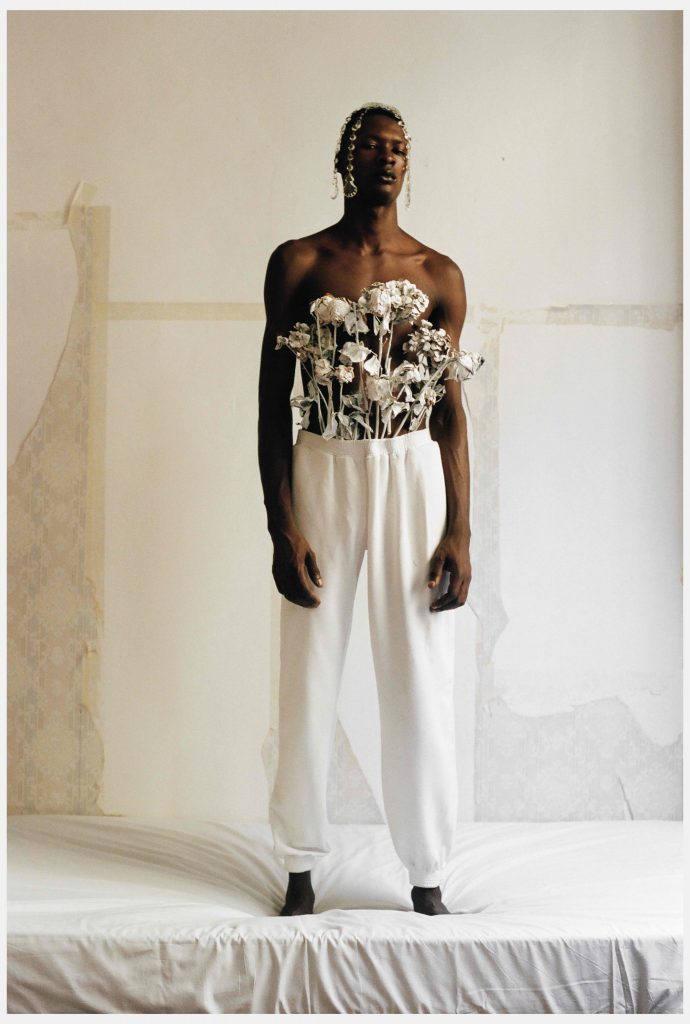 Her ability to create boundary-blurring menswear, which does justice to, as she puts it, "the spectrum of masculinity," has made her a fast-favorite among those in the industry. Her elevated casual wear is highly technical—inventive and elegantly tailored—but never self-serious.
In this shoot for Saunders' Autumn/Winter 2019 collection, directed creatively and photographed by Gabriele Rosati, Bianca Saunders continues along this trajectory to investigate the poetics of domesticity, using the idea of the bedroom as a place of comfort. Based on intimacy and self-exploration, UNRAVELLING is informed by research on specific artists' poetics that have always worked on this thematic, such as Tracey Emin and Igor Mitoraj.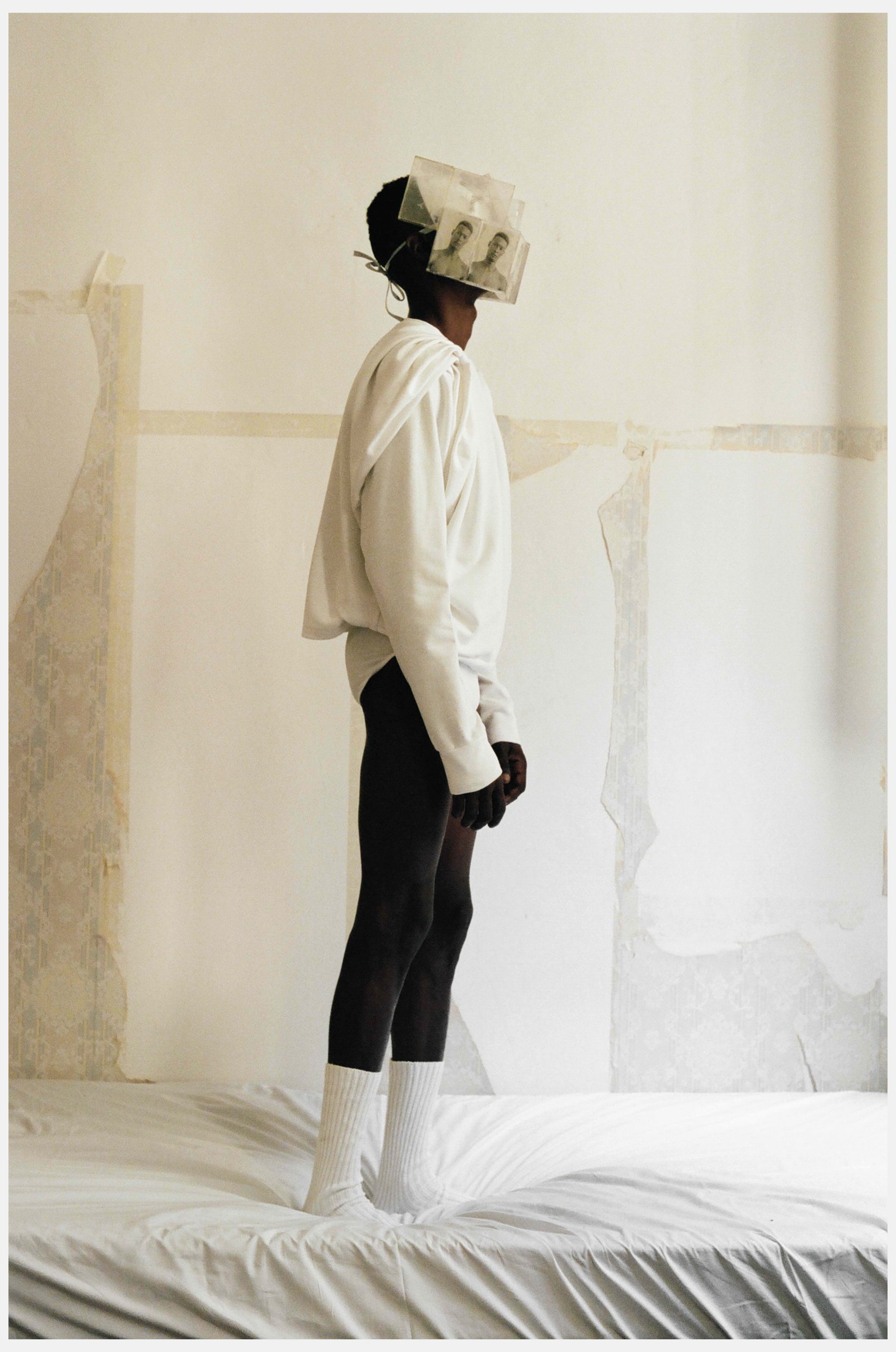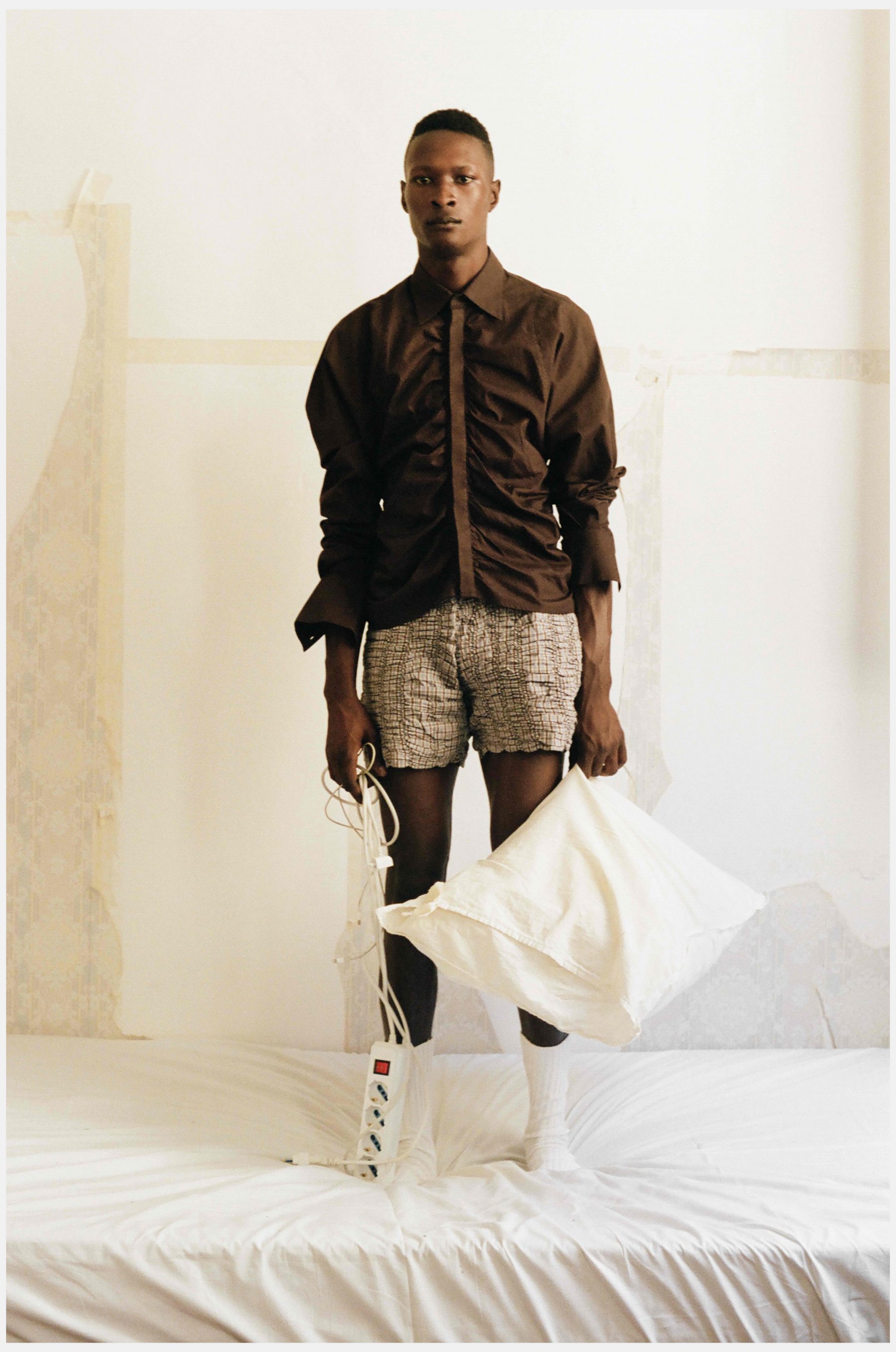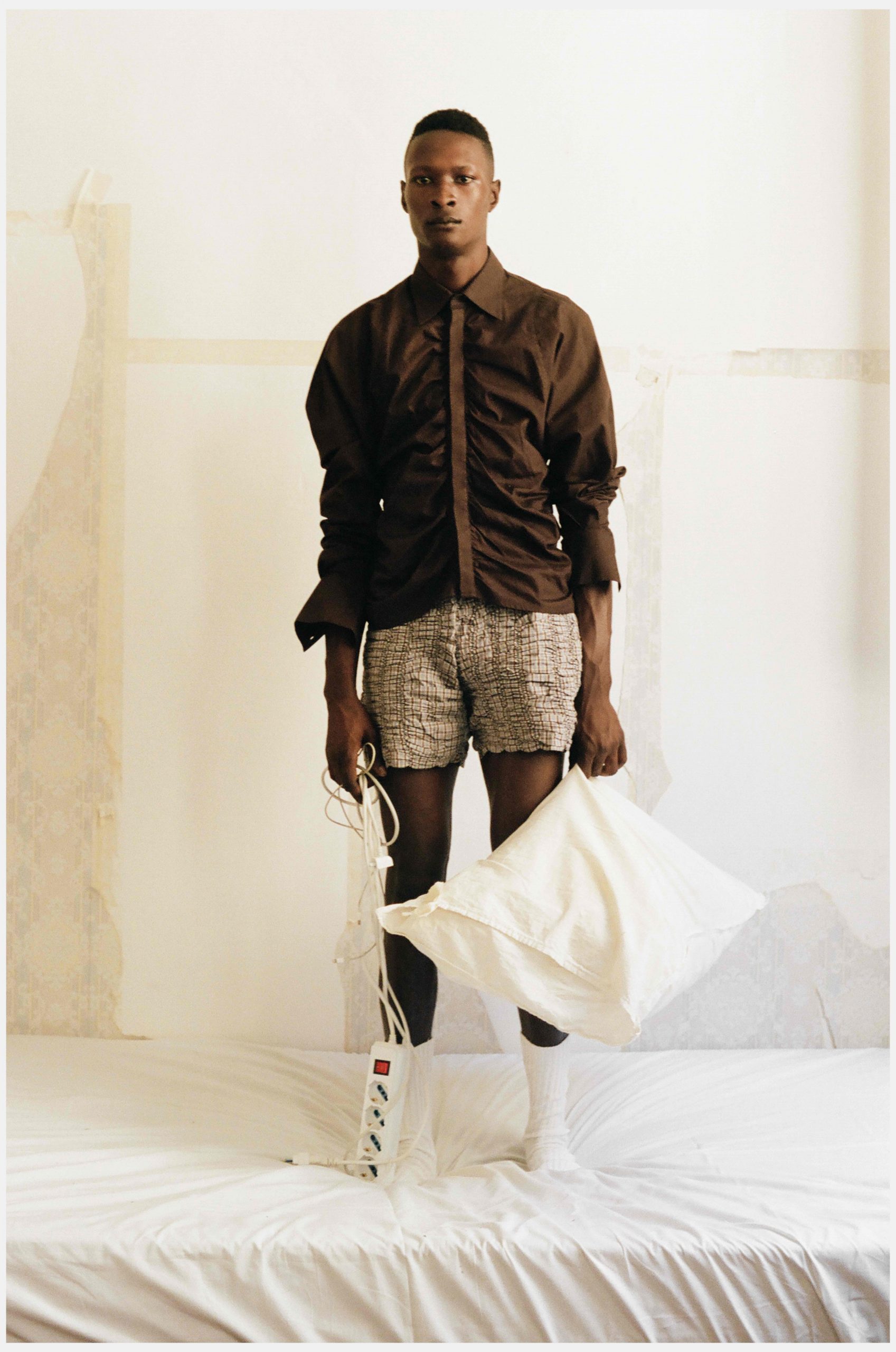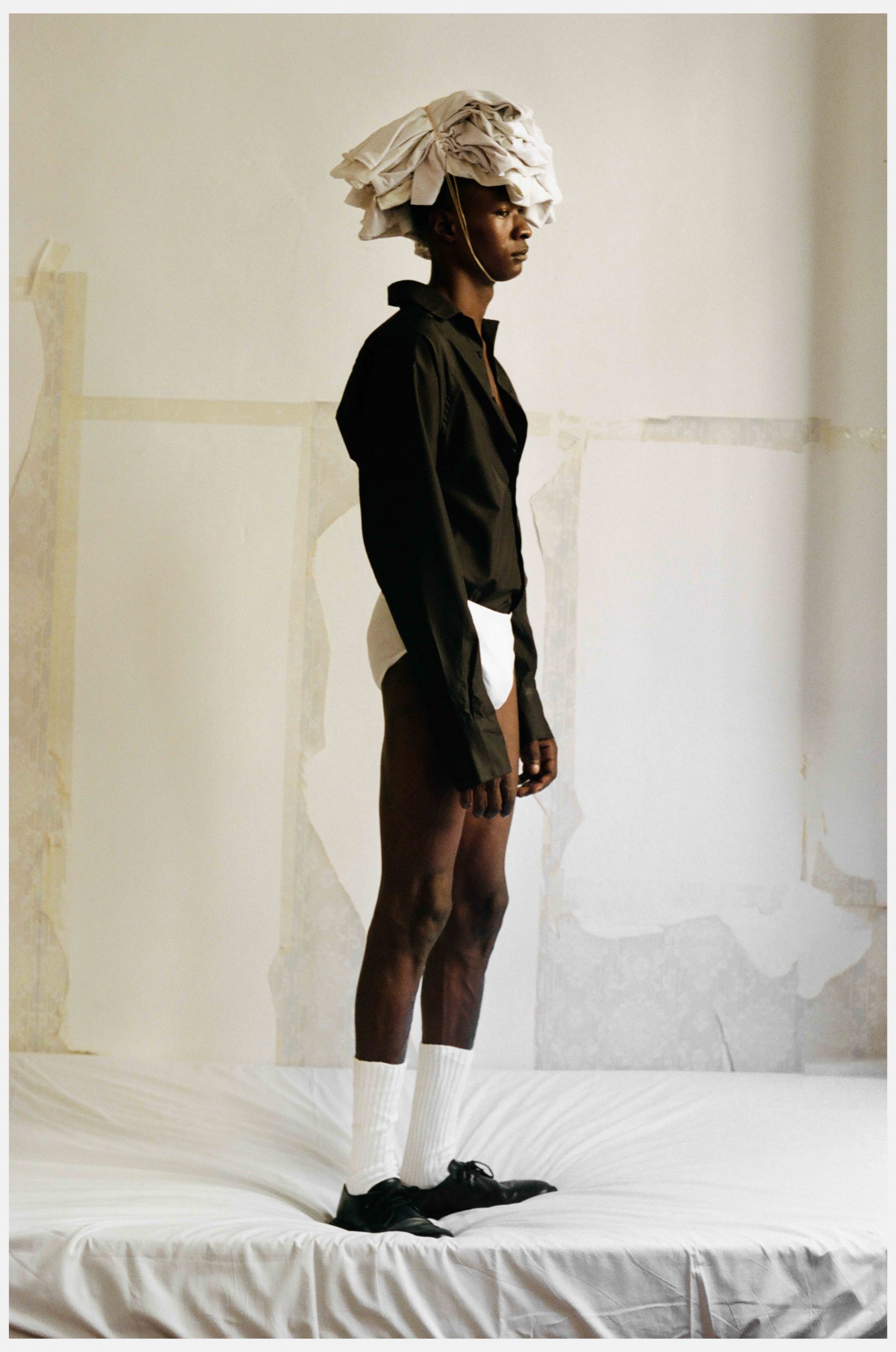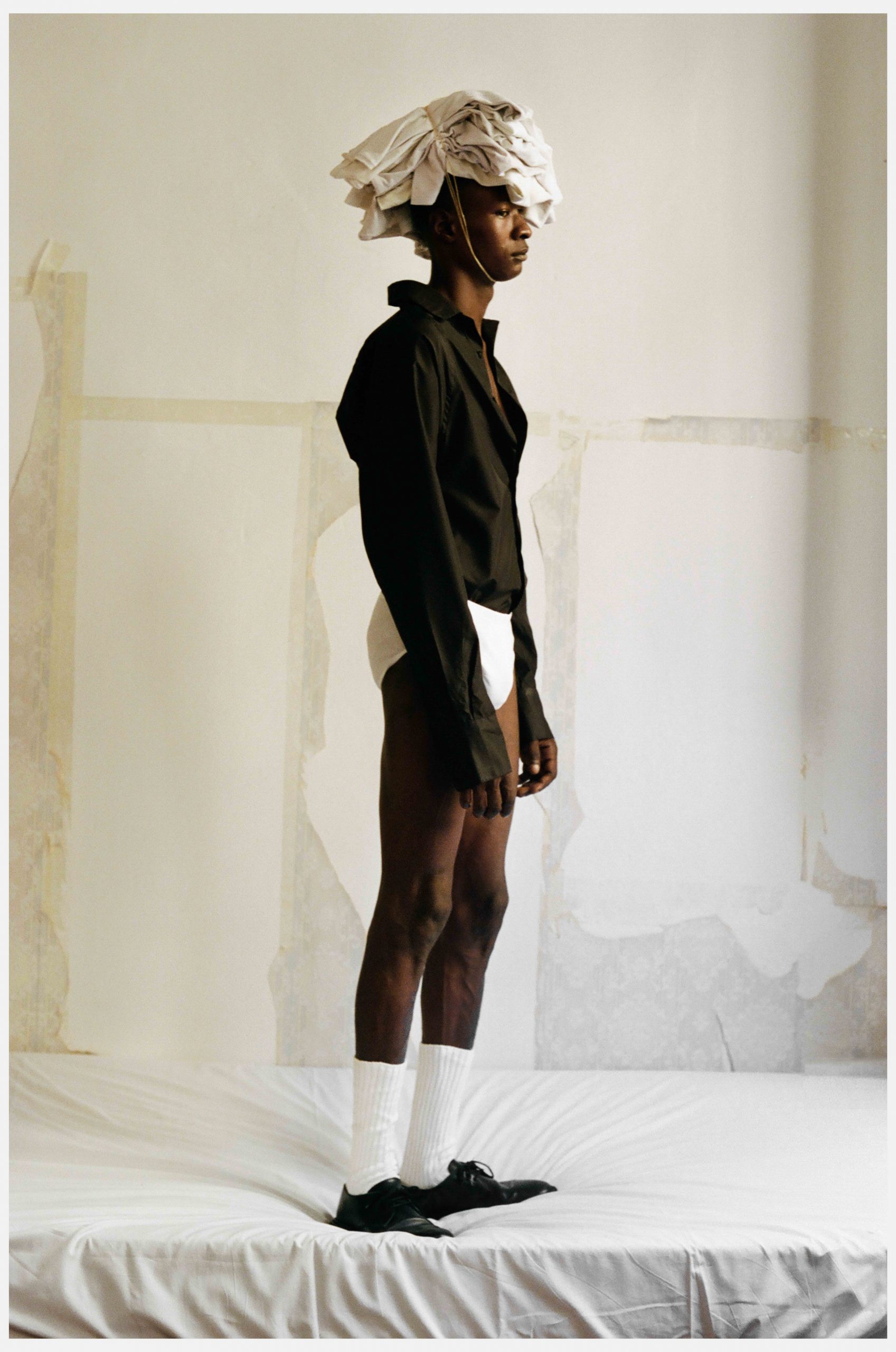 ---
.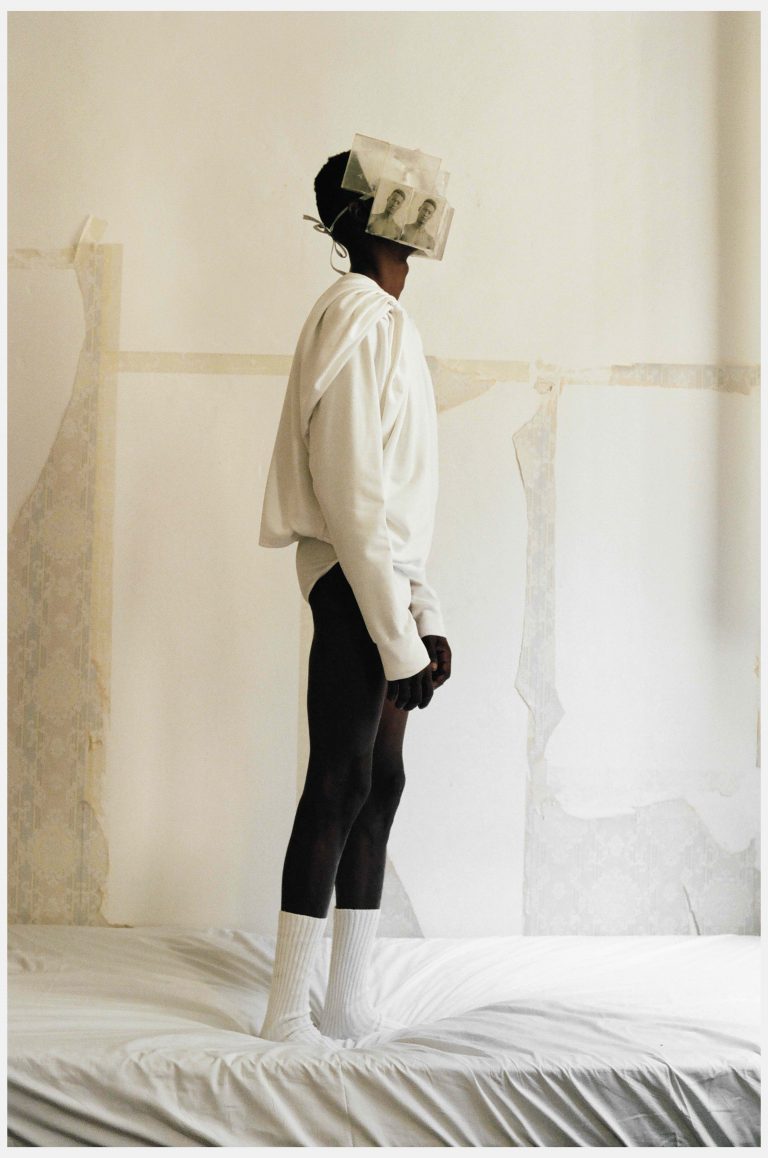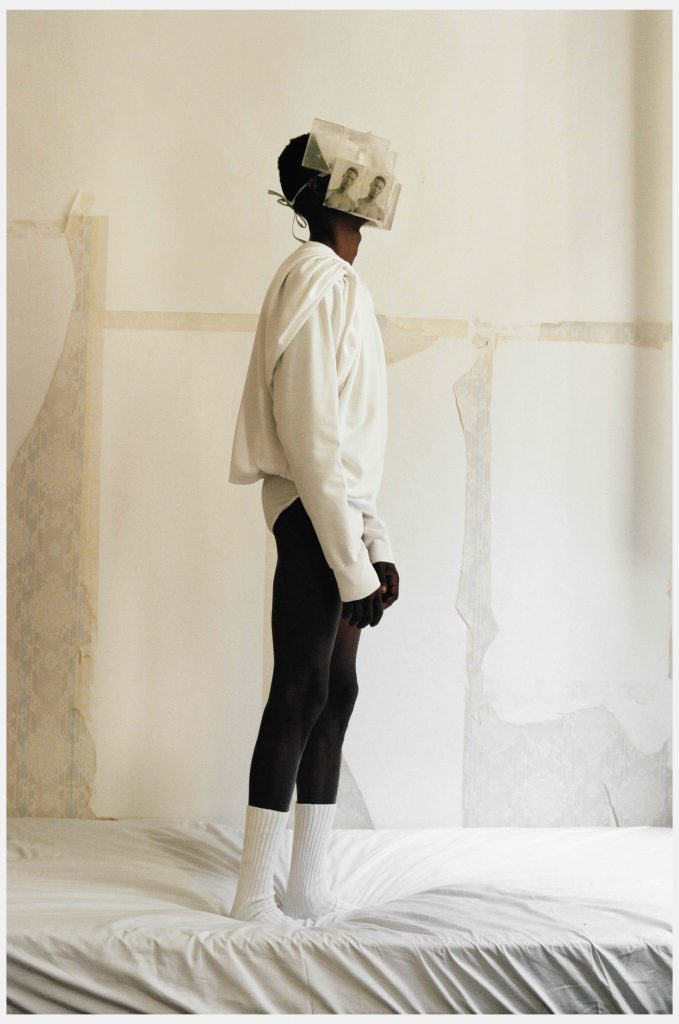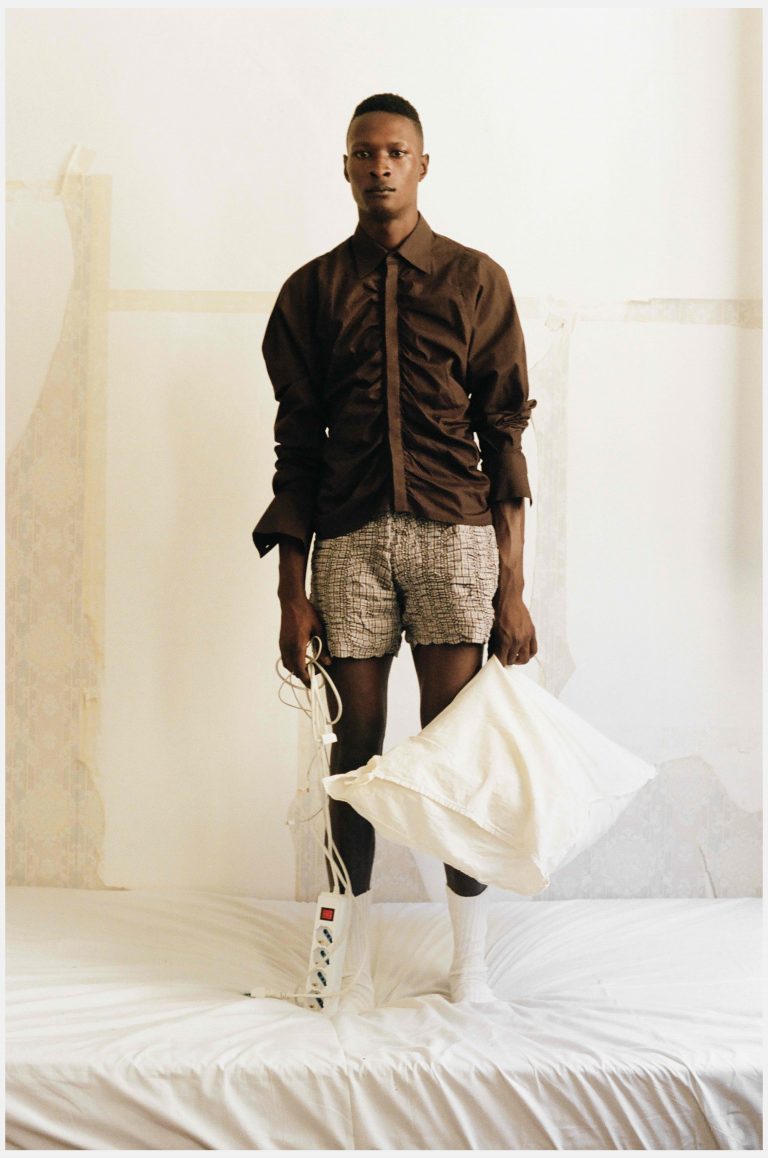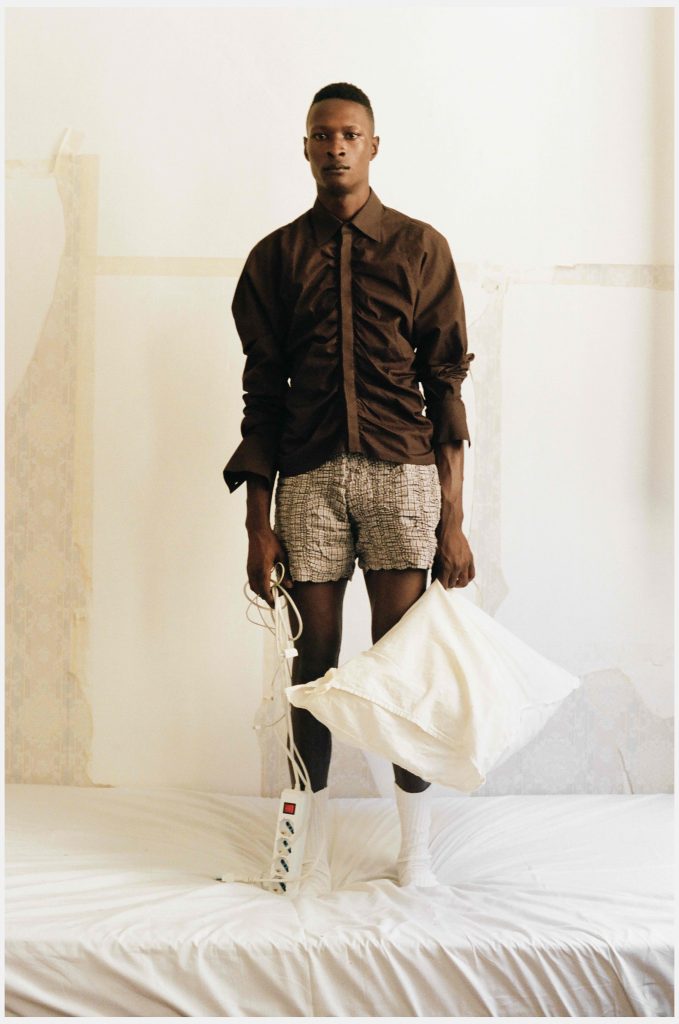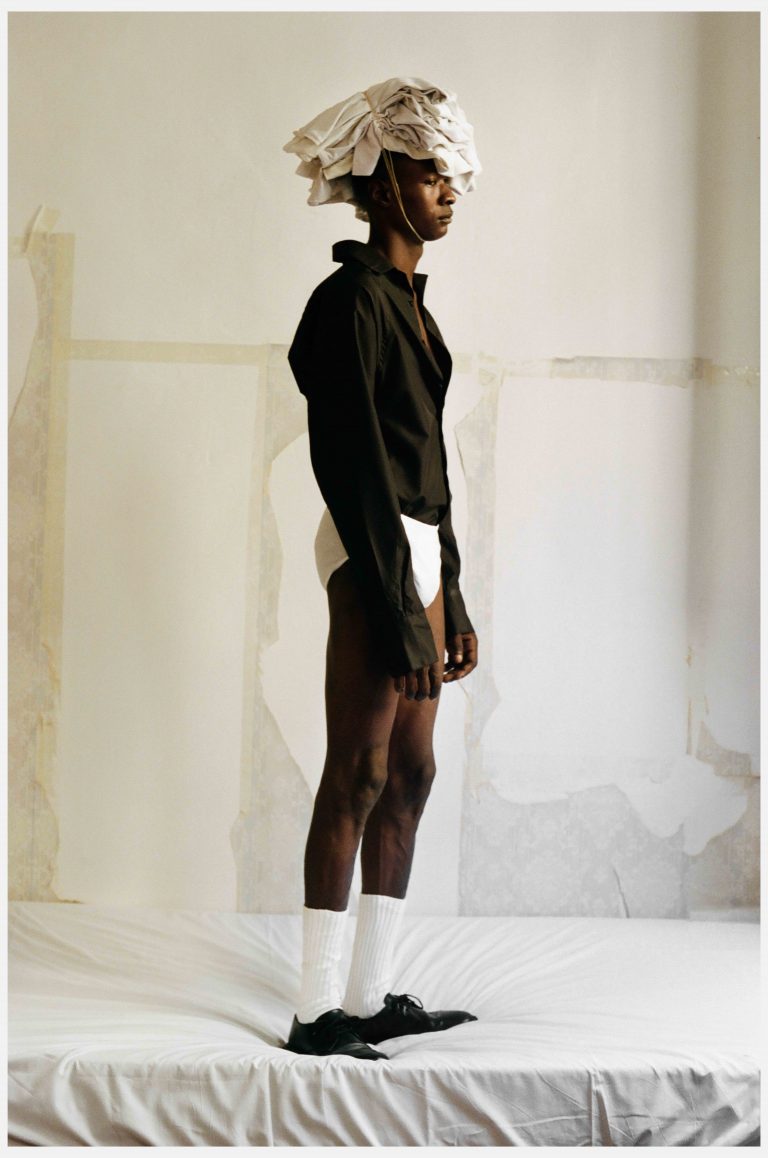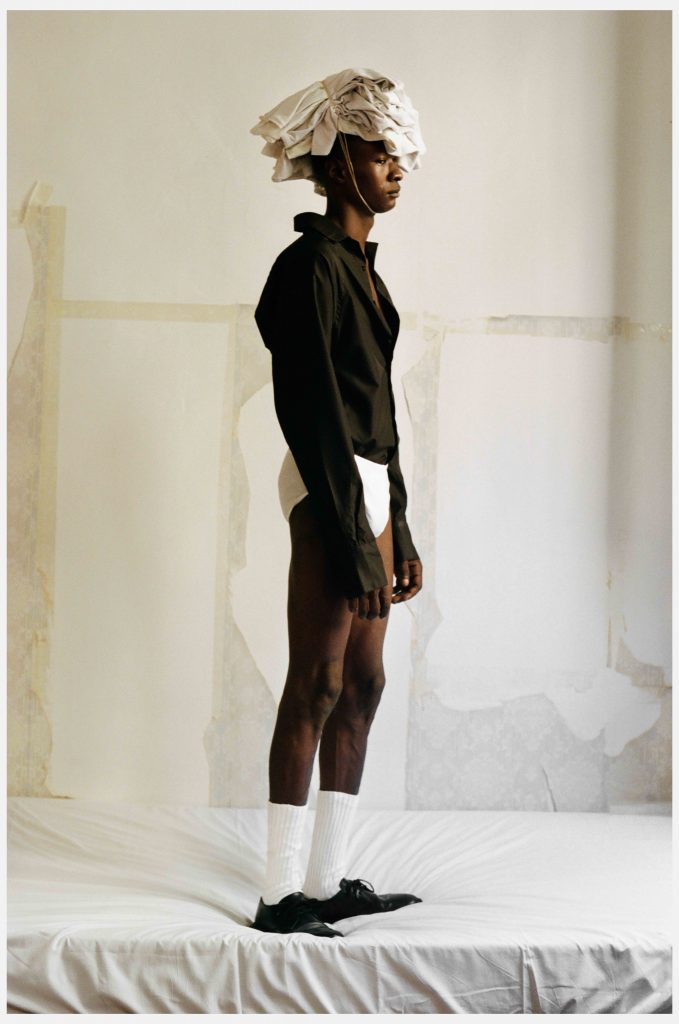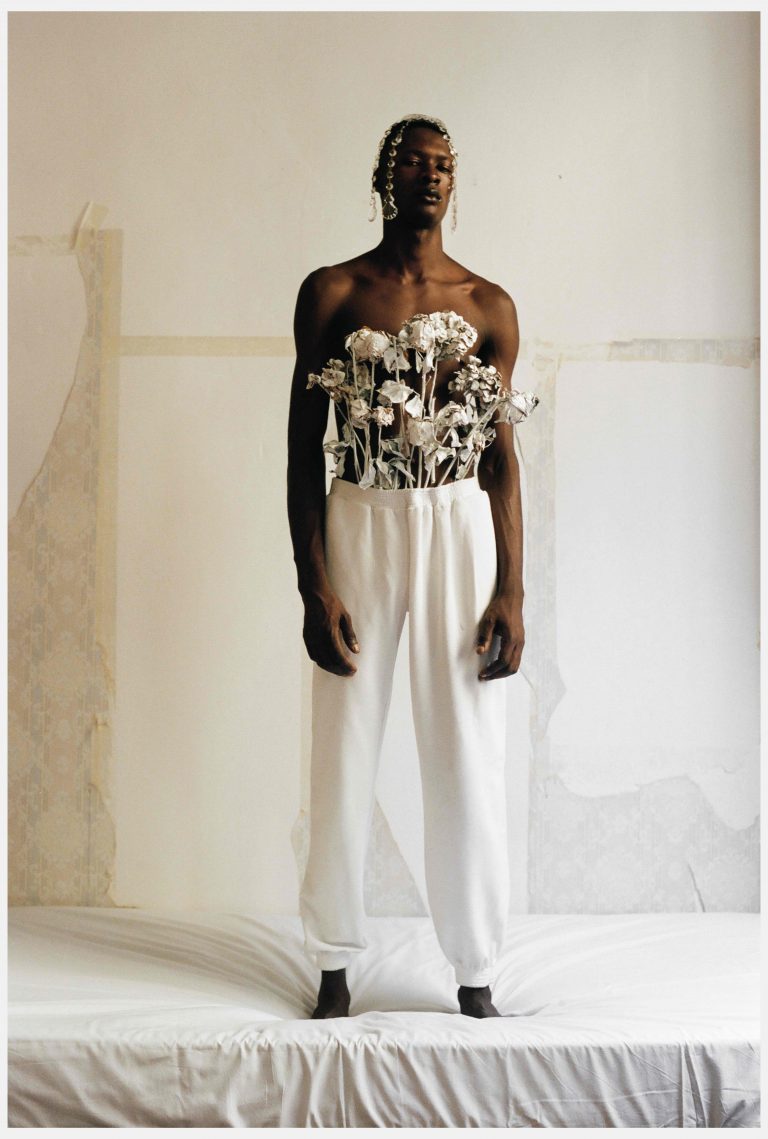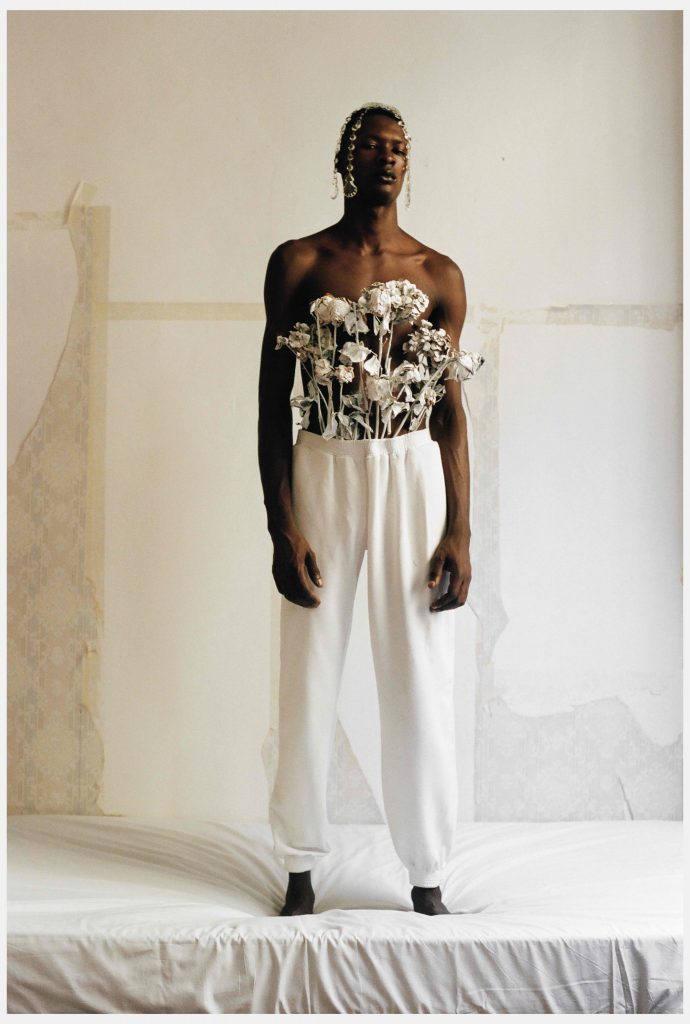 UNRAVELLING Autumn/Winter Collection 2019 by Bianca Saunders
© Copyright for all texts published in Stillpoint Magazine are held by the authors thereof, and for all visual artworks by the visual artists thereof, effective from the year of publication. Stillpoint Magazine holds copyright to all additional images, branding, design and supplementary texts across stillpointmag.org as well as in additional social media profiles, digital platforms and print materials. All rights reserved.