When I first began planning the shoot for Issue 009: TENDER, I was thinking about ways to integrate care into creative work, into the relationship between artist and curator, between budget-holder and budget-receiver. I was also thinking about moving past the digital, meta, disembodied work that was Issue 008: ETHER, into focus on the body, the flesh, the shared, the intimate.
From there, I started thinking of the true power of the female body in comparison to the powerlessness experienced by those in these bodies in the face of white supremacist patriarchy.
Then, as often seems to be the case with these magazine themes, my life started to mirror TENDER, and I got my heart broken. I started thinking a lot about relationships and the particular types of tenderness that emerges from them—in romantic heartbreak, parental love, mums and dads, and the consequences of gender-based violence.
Then my friend Montana asked Fiona and me to direct her maternity shoot. The focus moved to the body during pregnancy and childbirth, to the intersubjectivity of bodies growing inside other bodies.
To make the backdrop I had to learn to sew, which also felt like a journey into the mothering/mothered process. I thought of my mum sewing name labels into our school uniforms, my friend's mums' sewing machines in their back rooms, altering garments, making saris, creating a new look from an outfit from the 60s.
On the shoot day we gathered together, six black women, and worked together without hiccup til sun down.
I thought about the more sensual poses and makeup looks and how they would be read on a pregnant body. Aware of the closeness of Montana's due date, I wondered whether baby Shiloh would come out right there on the freshly-sewn pink ruched satin.
Ultimately though, with all that was precarious and unknown, I thought about the miraculous wonder—and tenderness—of life and childbirth. As bell hooks (may she rest in power) said:
"The practice of love offers no place of safety. We risk loss, hurt, pain. We risk being acted upon by forces outside our control."
– bell hooks, All About Love, 2000
---
Designers featured: Charlie McCosker, Saskia Lenaerts
Model: Montana Joseph
Hair: Kreszend Eva Sackey
Makeup: AFROLION
Photography: Fiona Ibanichuka
Video music: Falling (feat. Malehloka Hlalele) – DJ Kent Club Remix
RASHIDA TAYLOR fashion editor
Rashida Taylor is Fashion Editor of Stillpoint Magazine, a writer, and stylist based in London, encouraged by artistic expressions of the Black experience in all its various forms.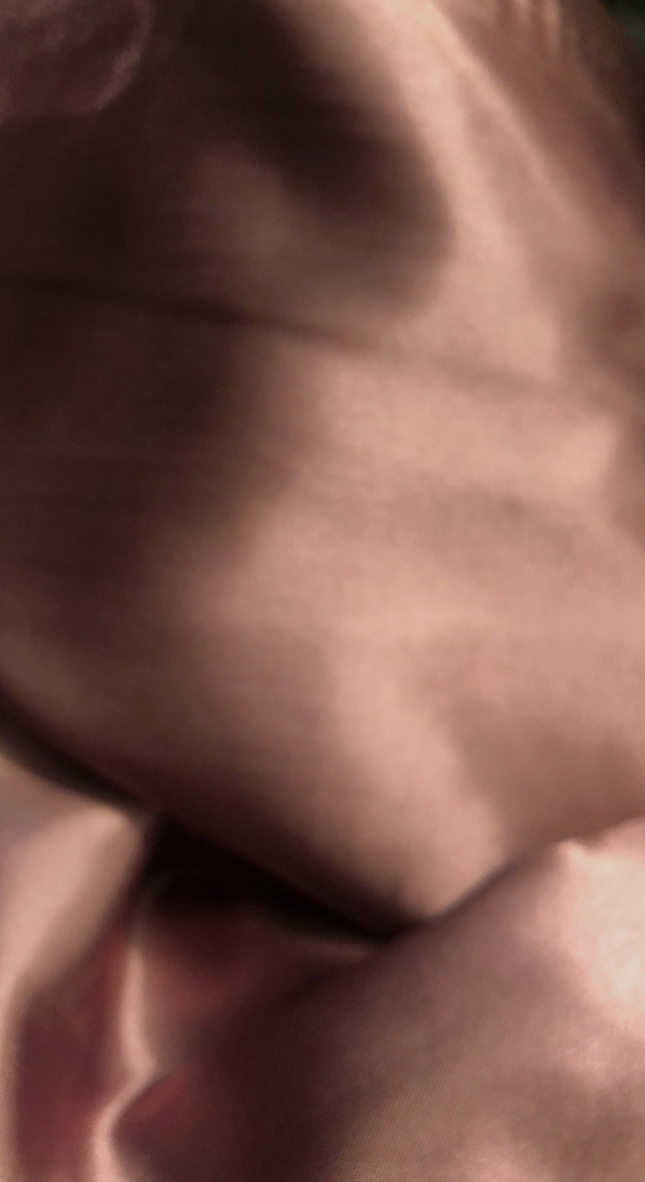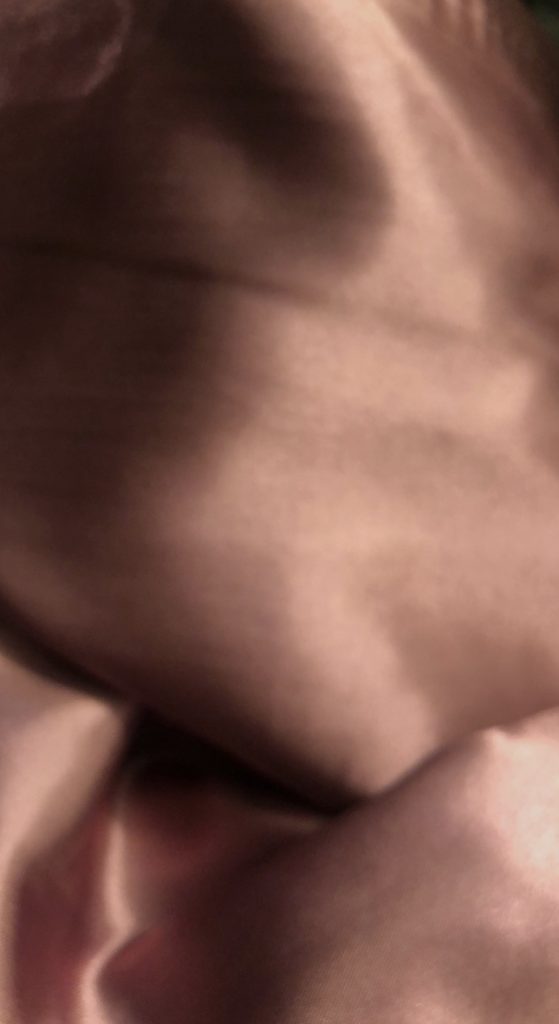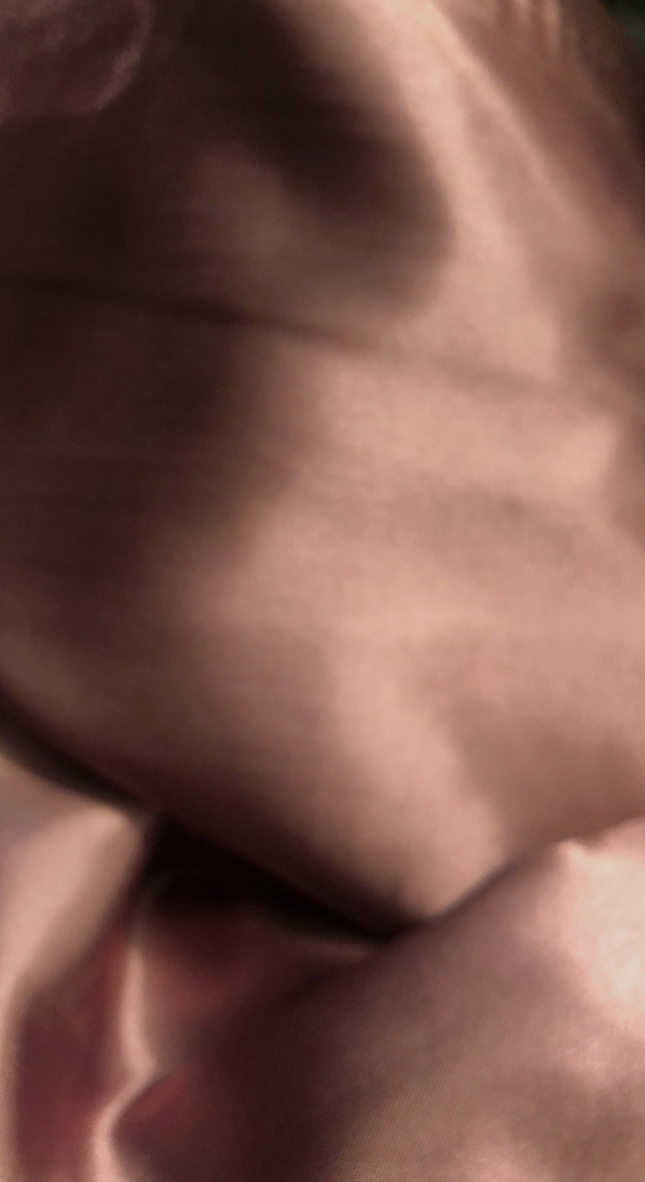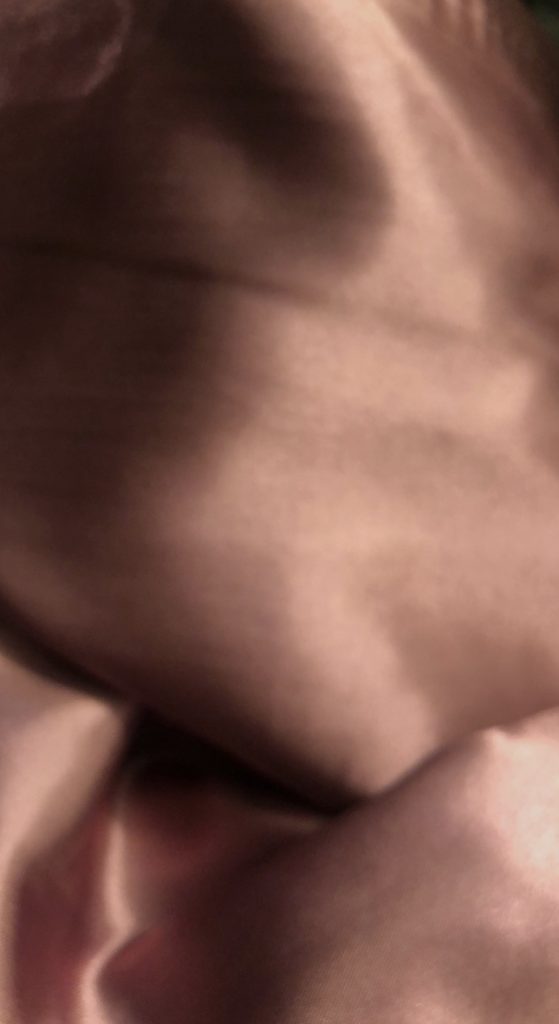 © Copyright for all texts published in Stillpoint Magazine are held by the authors thereof, and for all visual artworks by the visual artists thereof, effective from the year of publication. Stillpoint Magazine holds copyright to all additional images, branding, design and supplementary texts across stillpointmag.org as well as in additional social media profiles, digital platforms and print materials. All rights reserved.